Encore!
Kristen Bell is giving one high school musical cast from 20 years ago the chance for a nationally televised Encore!
Keywords: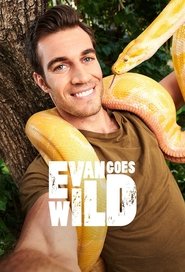 Evan Goes Wild
Evan Goes Wild
Dr. Evan Antin travels around the world to chase after his wildlife bucket list. From swimming with whales in Tahiti to wrestling crocs in the Yucatan, he brings his passion for wildlife to each adventure and lends a helping hand to animals in need.
Masters of Flip
Masters of Flip
Husband-and-wife team Kortney and Dave Wilson breathe new life into old, rundown Nashville homes.
I Am Cait
I Am Cait
Follows Caitlyn Jenner living her life as a transgender woman. The docu-series also explores what her transition means for the people closest to her, including her children and stepchildren, and how those relationships are affected.
Summer House
Summer House
Take the beach town of Montauk, New York by storm while following a group of nine friends who make the exclusive enclave their go-to party spot between Memorial Day and Labor Day — that is, when they're not hustling at their day jobs. You could say they work hard and party way harder.
Viva La Bam
Viva La Bam
Viva La Bam was an American reality television series that stars Bam Margera and his friends and family. The show was a spin-off from MTV's Jackass, in which Margera and most of the main cast had appeared. Each episode had a specific theme, mission, or challenge which was normally accomplished by performing pranks, skateboarding, and enlisting the help of friends, relations and experts. Although partly improvised, the show was supported by a greater degree of planning and organization.
Naked Beach
Naked Beach
Three 'Guests' with critically low body image jet off to a sunny Greek retreat to live with a group of unclothed, body confident 'Hosts', who have little more than elaborately designed paint to cover their modesty.
My Feet Are Killing Me
My Feet Are Killing Me
Twopodiatristsurgeonstackleextremeandbizarrefootissuesofdesperatepatients.
Buying Alaska
Buying Alaska
"Buying Alaska" proves that forgoing basic amenities is a reasonable tradeoff when it comes to breathtaking views and stunning wild surroundings that you can't find anywhere in the lower 48 states. Offering much more than living quarters, these properties are so in tune with the extraordinary landscape that it's often what's beyond the house that proves to be the main attraction – from the ability to hunt and fish from a back deck, to extreme seclusion on your own private island, to self-sustaining features such as smokehouses and greenhouses. However, there are also dangers that come with all the beauty, and living in this rugged and remote terrain can lead to animal attacks and brutal winters that cut you off from society.
Catching Kelce
Catching Kelce
A dating competition series featuring football star Travis Kelce, who hopes to find true love among 50 eligible women, one representing each state in the U.S.
First Family of Hip Hop
First Family of Hip Hop
Reality show following Sylvia and Joe Robinson, the creators of Sugarhill Records, and their voracious children, siblings, and cousins.
Survivor New Zealand
Survivor New Zealand
A New Zealand reality game show based on the international Survivor format. Following the basic premise of other international versions of the format, it features a group of contestants who are marooned in an isolated location, where they must provide food, water, fire, and shelter for themselves. The contestants compete in challenges for rewards and immunity from elimination. The contestants are progressively eliminated from the game as they are voted out by their fellow contestants, until only one remains and is given the title of "Sole Survivor" and awarded the grand prize.
Selling Sunset
Selling Sunset
The elite real estate brokers at The Oppenheim Group sell the luxe life to affluent buyers in LA. The drama ramps up when a new agent joins the team.
Country:
A wide selection of free online movies are available on GoStreams. You can watch movies online for free without Registration.