Culinary Genius
CookerycompetitionwhichishostedbyFernBritton,wherenineparticipantsbattleitoutdailyfora£1,000cashprize,withadifferentchefeachweek.Inthefirstweek,GordonRamsaysetsthecontenderswiththeirtasks,demonstratinghowtwoofthemshouldbedone.InsecondweekRosemaryShragertakesoverthekitchen,inthirdweek-PhilVickeryandinthefourthweekJean-ChristopheNovelli.WrittenbyDavid8s95
Keywords:
VH1 Family Reunion: Love & Hip Hop Edition
VH1 Family Reunion: Love & Hip Hop Edition
Not Available
Catfish: The TV Show
Catfish: The TV Show
In each episode, with the guidance and help of Nev Schulman and Max Joseph, a hopeful romantic partner will go on an emotional journey to discover the truth about their significant other. Has that object of affection been telling the truth?
Cupcake Wars
Cupcake Wars
Cupcake Wars is a Food Network reality-based competition show hosted by Justin Willman based on creating unique and professional-style cupcakes that began airing in June 2010. The show is similar to its successful Chopped show in that it starts with 4 contestants who are eliminated one by one in 3 rounds. During seasons 1-3, the show's time-slot was Tuesdays at 8 pm, EST, but at the beginning of the 4th season, the time-slot changed to Sundays at 8PM EST. The show also challenges its contestants to create cupcakes with unusual ingredients with the winning team receiving $10,000. Each team consists of a chef and a sous-chef. Cupcake Wars began airing its 8th season on March 3, 2013.
Black Ink Crew Chicago
Black Ink Crew Chicago
Follow the tattoo artists at 9Mag in Chicago as they band together to create new identities for themselves, their families, and their business.
Put A Ring on It
Put A Ring on It
Follow
Put A Ring on It follows three longtime couples, with help from master relationship coach Dr. Nicole LaBeach, who embark on the ultimate relationship test. From week to week the couples are pushed outside their comfort zones to confront the question they've been too afraid to ask: is this their happily ever after? The couples will finally find out if they are truly meant to be together by dating other people, and in so doing they'll discover if there's a love connection they've been missing all along. Will they decide it's time to go their separate ways, or is it finally time to put a ring on it?
Growing Belushi
Growing Belushi
Actor and comedian Jim Belushi embarks on a new career as a legal cannabis farmer. Viewers get unprecedented access to Belushi's marijuana farm in southern Oregon, as he builds a cannabis business from the ground up.
Swamp People: Serpent Invasion
Swamp People: Serpent Invasion
The Florida Everglades are under siege. An invasion of Burmese pythons is decimating this natural wonder of the South. Entire species of animals are being wiped out. Aggressive, ravenous and incredibly fast-breeding, these pythons have no natural predator to stop them… except for man.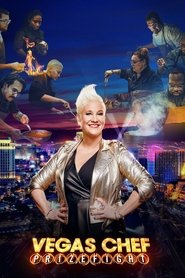 Vegas Chef Prizefight
Vegas Chef Prizefight
The next generation of elite chefs face the toughest job interview yet as they seek to be named head chef at the brand-new restaurant at the Flamingo Las Vegas.
WAGS Miami
WAGS Miami
An inside look at what it's really like to have a relationship with a sports star while living in one of the most exciting cities in the world.
Heartbreak Island
Heartbreak Island
HeartbreakIslandwillsetheartsracingandtemperaturesrisingwhenagroupofsingleguysandgirlsputeverythingonthelineinabidtofindtheirperfectmatchandbeinwiththechanceofwinning$100,000.
Dr. Pimple Popper: Before the Pop
Dr. Pimple Popper: Before the Pop
Dr.PimplePopperreturnswithmorepopsthaneverasDr.SandraLeecomestotherescuebytakingvirtualappointmentswithpatientswhocan'tvisitherofficein-person.
The Moaning of Life
The Moaning of Life
Now Karl's turned 40 and has officially hit middle age, it's time for him to re-assess his life. He's not married, he doesn't have kids, he's got a job where he's known as an 'idiot', and he's known for being miserable. He's classic 'mid-life crisis' material. As Karl attempts to put his life in order, he'll be dispatched around the world on a crash course to find out how other cultures deal with life's big questions. The ups and downs of Karl's experiences will be contrasted against the beautiful geography of the countries he visits, captured on HD with stunning aerial photography.
A wide selection of free online movies are available on GoStreams. You can watch movies online for free without Registration.