Ace of Cakes
Ace of Cakes is an American reality television show that aired on the Food Network. The show focused on the daily operations of Duff Goldman's custom cake shop, Charm City Cakes, in Baltimore, Maryland; including small-business ownership, working with various vendors, tasting with customers, constructing cakes, and delivering his products.
Genre : Reality, Reality-TV
Actors : Adam Goldstein, Anna Ellison, Ben Turner, Duff Goldman, Elena Fox, Erica Reid Harrison, Geoffry Manthorne, Katherine Hill, Katie Rose, Mary Alice Fallon Yeskey, Mary Smith
Studio :
Networks : Food Network
Director :
Keywords:
Basketball Wives LA
Basketball Wives LA
The Los Angeles based spin-off of Basketball Wives, Basketball Wives LA follows the lives of a group of women with relationships to some of the biggest basketball players in the game.
Penn & Teller Tell a Lie
Penn & Teller Tell a Lie
Penn & Teller bring their unique vision of the world in a new interactive series with a twist. In each episode, Penn & Teller make up to seven outrageous claims. While most of the wildly unbelievable stories are absolutely, positively true – one of them is a BIG FAT LIE.
In Ice Cold Blood
In Ice Cold Blood
Hosted and executive produced by Grammy and NAACP Image Award winner Ice-T ("Law & Order: Special Victims Unit"), the series spotlights shocking true stories involving sex, money, murder – or a fatal cocktail of all three. Told through in-depth interviews, reenactments and archival footage, each hour-long episode delves into an edgy mystery filled with expert detective work, unexpected turns and stunning revelations.
Live Free or Die
Live Free or Die
A look deep into a group of 5 individuals trying to live free and "Re-wild" themselves going against the grain in a modern age.
Masterchef Goes Large
Masterchef Goes Large
John Torode and Gregg Wallace are looking for the country's next star chef. Those who make it through to the quarter-final must prove their knowledge and passion for food. The heats have produced four exceptional cooks, but only one of them will make it through today to become a semi-finalist. Initially named Masterchef Goes Large, the series changed it's name to Masterchef in 2008.
The Prancing Elites Project
The Prancing Elites Project
Oxygen Media dances to the beat of its own drum with the uplifting, inspiring and amusing new docu-series The Prancing Elites Project. This African American, gay and non-gender conforming dance team comprised of Adrian Clemons, Kentrell Collins, Kareem Davis, Jerel Maddox, and Timothy Smith is challenging societal norms while overcoming several obstacles with passion and humor on their journey to be their authentic selves. The series delves into the personal lives of these five best friends in Mobile, Alabama as they fight to be accepted in the female dominated dance culture of J-Setting.
Tiny House Nation
Tiny House Nation
Tiny House Nation takes renovation experts John Weisbarth and Zack Griffinh across America to help design and construct tiny dream homes in spaces under 500 square feet. Tiny House Nation proves size doesn't matter it's creative that counts!
90 Day Fiancé: HEA Strikes Back!
90 Day Fiancé: HEA Strikes Back!
The Happily Ever After? cast watches the previous episode, then responds to comments from the Pillow Talk cast and the most buzzworthy tweets!
Are You The One? Brasil
Are You The One? Brasil
Itsarealityabout10perfectamentecouplesthatyouhavetocinetowin500.000cruzeiro.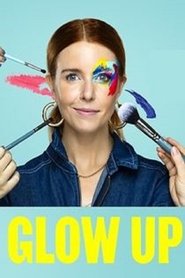 Glow Up: Britain's Next Make-Up Star
Glow Up: Britain's Next Make-Up Star
Glow Up: Britain's Next Make-Up Star is a competition to look for the next big make-up star of tomorrow. Tapping into the huge online passion for extreme make-up transformations, the series will see a talented cast of hopefuls live and work together as they attempt to prove their potential to industry professionals from a multitude of worlds from fashion to film. With regular eliminations, the challenges will not only test their skills under pressure but also give them the opportunity to unleash their creative vision with jaw-dropping results.
Country:
Sensing Murder
Sensing Murder
Not Available
Next in Fashion
Next in Fashion
Talented designers from around the world compete for $250,000 and the chance to become the next big thing in fashion.
A wide selection of free online movies are available on GoStreams. You can watch movies online for free without Registration.