The Chefs Line
Home cooks face off against trained chefs to see if passion can beat profession in the kitchen in this reality competition show.
Keywords:
Big Freedia: Queen of Bounce
Big Freedia: Queen of Bounce
This show follows Big Freedia (born Frederick Ross) on her journey toward superstardom in the mainstream media. As the undisputed ambassador of the energetic, New Orleans-based Bounce movement, Big Freedia is never afraid to twerk, wiggle, and shake her way to self-confidence, and is encouraging her fans to do the same.
The Prancing Elites Project
The Prancing Elites Project
Oxygen Media dances to the beat of its own drum with the uplifting, inspiring and amusing new docu-series The Prancing Elites Project. This African American, gay and non-gender conforming dance team comprised of Adrian Clemons, Kentrell Collins, Kareem Davis, Jerel Maddox, and Timothy Smith is challenging societal norms while overcoming several obstacles with passion and humor on their journey to be their authentic selves. The series delves into the personal lives of these five best friends in Mobile, Alabama as they fight to be accepted in the female dominated dance culture of J-Setting.
My Giant Life
My Giant Life
In My Giant Life, viewers step into the shoes of women who are seemingly too tall and lofty for the average-sized world, standing at six feet six inches and above. They are faced with challenges every day – some because their extreme height makes performing se [+]more
Your Husband Is Cheating On Us
Your Husband Is Cheating On Us
Shining a light on the world of the urban theater and revealing the show behind the show, producer and director JD Lawrence mounts his new production of the stage play Your Husband Is Cheating On Us, implementing unorthodox creative methods with his cast.
Heavy Rescue: 401
Heavy Rescue: 401
A group of heavy recovery drivers work to keep traffic rolling on some of the busiest and most unforgiving roads on the planet, Ontario's 400-series highways. When disaster strikes on these roads, the pressure is on to get them cleared and reopened.
Terry Crews Saves Christmas
Terry Crews Saves Christmas
Actor and former NFL star, Terry Crews, surprises families at Christmas time by providing them with some last-minute help during the holidays.
Nailed It! Mexico
Nailed It! Mexico
The fun, fondant and hilarious cake fails head to Mexico, where very amateur bakers compete to re-create elaborate sweet treats for a cash prize.
Mega Zoo
Little Women: LA
Little Women: LA
The adventures of a unique group of smart, sexy and funny girlfriends with big hearts and big personalities – who all happen to be little people. Viewers walk in their shoes as they deal with relationships, parenting, careers and the ups and downs of friendships. They laugh, cry, compete and fight with one another, but despite it all they share a special unbreakable bond.
Master Distiller
Master Distiller
Threecompetitorswillfaceoffeachweekinaseriesofchallengesfocusedonmakingaspecifictypeofspirit,includingAmericanwhiskey,rum,gin,mountainbrandy,andmezcalamongothers.
Country: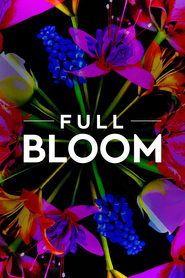 Full Bloom
Full Bloom
This vibrant competition series follows ten fabulous up-and-coming florists as they compete for a career-changing $100,000 grand prize to kickstart their business and make the world a little bit more beautiful.
Scare PewDiePie
Scare PewDiePie
In this reality-adventure series from the creator and executive producers of "The Walking Dead," experience thrills, chills, and laughter as PewDiePie encounters terrifying situations inspired by his favorite video games.
A wide selection of free online movies are available on GoStreams. You can watch movies online for free without Registration.