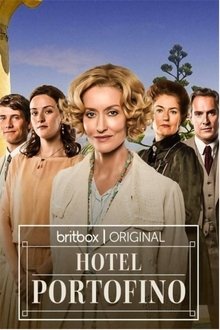 Hotel Portofino
A classic whodunit mystery, as the characters go about their lives in 1920s Italy, when Benito Mussolini's brand of fascism was on the rise.
Genre : Drama
Actors : Adam James, Anna Chancellor, Claude Scott-Mitchell, Elizabeth Carling, Imogen King, Lily Frazer, Lorenzo Richelmy, Mark Umbers, Natascha McElhone, Oliver Dench, Olivia Morris
Studio :
Networks : BritBox
Director : Adam Wimpenny, n/A
IMDb:

7.6 /

Release : 2022
Status:

Returning Series

Country : United Kingdom
Duration:

n/A
Rizzoli & Isles
Rizzoli & Isles
Perhaps their strikingly different personalities make the relationship between detective Jane Rizzoli and medical examiner Maura Isles so effective. Jane, the only female cop in Boston's homicide division, is tough, relentless and rarely lets her guard down, while the impeccably dressed Maura displays a sometimes icy temperament — she is, after all, more comfortable among the dead than the living. Together, the best friends have forged a quirky and supportive relationship; they drop the protective shield in each other's company, and combine their expertise to solve Boston's most complex cases.
The End of the F***ing World
The End of the F***ing World
James is 17 and is pretty sure he is a psychopath. Alyssa, also 17, is the cool and moody new girl at school. The pair make a connection and she persuades him to embark on a darkly comedic road trip in search of her real father.
Lizzie McGuire
Lizzie McGuire
Lizzie McGuire is an American live-action teen sitcom, which features an animated version of the title character performing soliloquy. The animated sequences were interspersed with the show's live-action sequences. It premiered on the Disney Channel on January 12, 2001 following the premiere of Zenon: The Zequel and ended February 14, 2004. A total of 65 episodes were produced and aired. Its target demographic was preteens and adolescents.
The series won Favorite TV Show at the Nickelodeon Kids' Choice Awards in 2002 and 2003.
Glamorous Temptation
Glamorous Temptation
A story about a woman experiencing a harsh fate, a woman who is jealous of her and a man set out to get revenge.
Emily Owens, M.D
Emily Owens, M.D
Emily Owens, M.D. is an American medical drama television series created by Jennie Snyder Urman. It was picked up by The CW on May 11, 2012, It premiered on The CW on October 16, 2012, and aired on Tuesdays at 9:00 pm Eastern/8:00 pm Central. On November 28, 2012, the series was canceled by The CW. The 13th and final episode aired on February 5, 2013.
Acquitted
Acquitted
After having success in Asia, businessman Aksel Borgen is asked back to his hometown in Norway to save an important local firm despite it being 20 years since he was sentenced and later acquitted for murdering his high school sweetheart.
Dollhouse
Dollhouse
Dollhouse is an American science fiction television series that revolves around a corporation running numerous underground establishments across the globe which program individuals referred to as "Actives" with temporary personalities and skills. Wealthy clients hire Actives from Dollhouses at great expense for various purposes. The series primarily follows the Active known as Echo, played by Eliza Dushku, on her journey towards self-awareness.
FBI: Most Wanted
FBI: Most Wanted
The Fugitive Task Force relentlessly tracks and captures the notorious criminals on the Bureau's Most Wanted list. Seasoned agent Jess LaCroix oversees the highly skilled team that functions as a mobile undercover unit that is always out in the field, pursuing those who are most desperate to elude justice.
Country:
Mr Selfridge
Mr Selfridge
Mr. Selfridge recounts the real life story of the flamboyant and visionary American founder of Selfridge's, London's lavish department store. Set in 1909 London, when women were reveling in a new sense of freedom and modernity, it follows Harry Gordon Selfridge ('Mile a Minute Harry'), a man with a mission to make shopping as thrilling as sex. Pioneering and reckless, with an almost manic energy, Harry created a theater of retail where any topic or trend that was new, exciting, entertaining – or just eccentric – was showcased.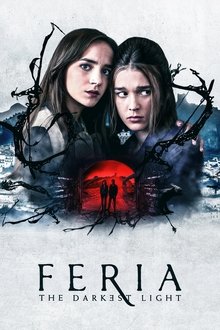 Feria: The Darkest Light
Feria: The Darkest Light
Two sisters must face a new reality — and supernatural elements — when it's revealed their parents participated in a cult ritual ending in death.
Case Closed
Case Closed
The son of a world famous mystery writer, Jimmy Kudo, has achieved his own notoriety by assisting the local police as a student detective. He has always been able to solve the most difficult of criminal cases using his wits and power of reason.
Roman Empire: Reign of Blood
Roman Empire: Reign of Blood
This stylish mix of documentary and historical epic chronicles the reign of Commodus, the emperor whose rule marked the beginning of Rome's fall.
A wide selection of free online movies are available on GoStreams. You can watch movies online for free without Registration.