I Am Nancy
In the autobiographical I AM NANCY, the focus is squarely on Heather Langenkamp and her unique experience playing Wes Craven's legendary teen heroine Nancy Thompson. With tongue planted firmly in cheek, Heather asks the burning question: "Why Freddymania, and not Nancymania?" After personally experiencing the Freddy Krueger marketing craze, the rise of horror convention fandom and the phenomenon of eight Nightmare On Elm Street films, Heather reflects on the relevance of heroes in this modern age of monster lovers. Prepare to put yourself in Nancy's shoes and think about Elm Street in a whole new way.
Keywords:
Last Stop on the Night Train
Last Stop on the Night Train
A pair of psychotic hoodlums and an equally demented nymphomaniac woman terrorize two young girls on a train trip from Germany to Italy.
Understanding the Opioid Epidemic
Understanding the Opioid Epidemic
Understanding the Opioid Epidemic combines stories of people and communities impacted by this epidemic along with information from experts and those at the frontlines of dealing with the epidemic. The program traces the history of how the nation got into this situation and provides possible solutions and directions for dealing with the crisis.
Servant or Slave
Servant or Slave
During the time of the Stolen Generations, thousands upon thousands of Aboriginal girls were taken from their families and pressed into domestic servitude by the Australian Government. They were supposedly employed as servants, but with total control over their movements, wages and living conditions, their lives all too frequently became an inescapable cycle of abuse, rape and enslavement, with consequences that echo powerfully to this day. Recounting the stories of five of these women – Rita, Violet and the three Wenberg sisters – Servant or Slave is a commanding piece of first-person testimony to a dark and unacknowledged corner of Australian history. Shot with admirable craft and humanity by documentarian Steven McGregor (Croker Island Exodus, MIFF 2012), Servant or Slave is a work of great sadness and urgency, bringing to forceful life the human tragedy of Australia's Indigenous history in the unadorned words of those who lived it.
Bring Me a Dream
Bring Me a Dream
On the run for murder, Avery Quinn bursts into Alpha Omega Pi house looking for help. Desperate to prove her innocence and her sanity, she holds a handful of people hostage and forces them into the reality of her ongoing nightmare. As a last resort, she summons the legendary Sandman and from that point on, all of the unfortunate souls inside have two choices: Face their worst nightmares…or…face the Sandman
Bite
Bite
While on her bachelorette party getaway, Casey, the bride to be, gets a seemingly harmless bite from an unknown insect. After returning home with cold feet, Casey tries to call off her wedding but before she's able to, she starts exhibiting insect like traits. Between her physical transformation and her wedding anxiety, Casey succumbs to her new instincts and begins creating a hive that not only houses her translucent eggs, but feeds on the flesh of others. As her transformation becomes complete, Casey discovers that everything can change with a single bite.
The Texas Chainsaw Massacre
The Texas Chainsaw Massacre
After picking up a traumatized young hitchhiker, five friends find themselves stalked and hunted by a deformed chainsaw-wielding killer and his family of equally psychopathic killers.
Defiant Requiem
Defiant Requiem
A memorial concert reawakens the story of an artistic uprising in the Nazi concentration camp, Terezin, where a chorus of 150 inmates confronts the Nazis face-to-face – and sings to them what they dare not say.
Fear Clinic
Fear Clinic
A doctor works to cure patients suffering from crippling phobias by placing them inside his invention which induces and controls hallucinations.
Almost Dead
Almost Dead
Not Available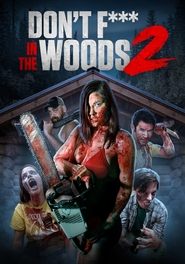 Don't Fuck in the Woods 2
Don't Fuck in the Woods 2
The counselors of Pine Hills Summer Camp are getting the grounds ready for the season. While they set up, a mysterious girl enters the camp after a night of bloodshed. And there are things following her as well.
Black Sheep
Black Sheep
A genetic engineering experiment gone horribly awry turns a large flock of docile sheep into unrelenting killing machines in this rural horror comedy directed by Jonathan King and featuring special effects designed by Weta Workshop.
I, Curmudgeon
I, Curmudgeon
Curmudgeon. Contrarian. Misanthrope. Naysayer. For all the people interviewed in this film, someone has used one of the above words to describe them. What have they done to deserve such labels? Everywhere these men and women go, something is being celebrated; they don't get what all the celebration is about and they're compelled to question it.
A wide selection of free online movies are available on GoStreams. You can watch movies online for free without Registration.