Celeste Barber: Fine, thanks
Actor and comedian Celeste Barber takes the stage in Sydney to get personal in public about marriage, mental health, celebrity-branded sex toys and more.
Northwood Pie
Northwood Pie
A Community college burnout in the making Crispin, spends the majority of his time stuck on repeat with a longtime group of childhood friends. But his newfound desire to move out of his suburban hometown prompts him to land a job at the local, rundown Northwood Pizza. There he meets a group of employees as attached to their jobs as Crispin's friends are to their city; including Sierra, a girl whose musings lie deeper than most. Through his experiences with his friends, coworkers, and a kindling relationship, Crispin Learns to embrace his higher ambitions.
Special Correspondents
Special Correspondents
A radio journalist and his technician get in over their heads when they hatch a scheme to fake their own kidnapping during a rebel uprising in South America and hide out in New York instead.
Christmas Freak
Christmas Freak
Christmas comes just once a year. But for Rudy, every day is Christmas. And every day is perfect. Because Christmas is perfect. At least that's what Rudy tells himself.
Carol Burnett: 90 Years of Laughter + Love
Carol Burnett: 90 Years of Laughter + Love
Paying tribute to a beloved national icon for her birthday, NBC celebrates Carol Burnett's illustrious career with a star-studded event featuring an A-list lineup of musical performances and special guests who come together to share their love for one of the most cherished comediennes in television history.
Elf Buddys Musical Christmas
Elf Buddys Musical Christmas
Santa narrates the story of Buddy's travels to New York City to meet the father he never knew he had. Along the way his unrelenting cheer transforms the lives of everyone he meets and opens his father's eyes to the magic of Christmas.
Bikini Model Academy
Bikini Model Academy
When T. J. and Benji, two California twenty-something best buddies, lose their girlfriends, they start a home grown bikini modeling academy to make money and meet new girls. With a little help from T.J.'s Uncle Seymour (Gary Busey), the guys begin recruiting pretty girls, until a rival modeling school owned by their old grade school enemy tries to shut them down.
Drop Dead Fred
Drop Dead Fred
When Elizabeth returns to her mother's home after her marriage breaks up, she recreates her imaginary childhood friend, Fred, to escape from the trauma of losing her husband and her job. In between the chaos and mayhem that Fred creates, Elizabeth attempts to win back her husband and return to normality.
Glacier National Park Romance
Glacier National Park Romance
Sparks fly when Hannah, an expert in avalanche forecasting, brings her new technology to Glacier National Park and faces pushback from the director of Mountain Rescue, who relies more on intuition and common sense. Their dual approach bring more than forecasting to the forefront of their hearts.
The Millennials
The Millennials
With their university graduation nearing, a group of young students grapple with the inevitable fact that they must now become young "adults".
Revenge of the Nerds
Revenge of the Nerds
At Adams College, the jocks rule the school from their house on high, the Alpha Beta fraternity. So when a group of socially-challenged misfits try to go Greek, they're instantly rejected by every house on campus. Deciding to start their own fraternity to protect their outcast brothers, the campus nerds soon find themselves in a battle royale as the Alpha Betas try to crush their new rivals.
Grandma
Grandma
Self-described misanthrope Elle Reid has her protective bubble burst when her 18-year-old granddaughter, Sage, shows up needing help. The two of them go on a day-long journey that causes Elle to come to terms with her past and Sage to confront her future.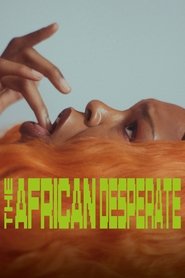 The African Desperate
The African Desperate
It's MFA grad Palace Bryant's final 24 hours in art school, and she is not going to the graduation party! She needs to get back home to Chicago from Upstate New York, but that means surviving a hazy, hilarious, and hallucinatory odyssey, stumbling from academic critiques to backseat hookups.
A wide selection of free online movies are available on GoStreams. You can watch movies online for free without Registration.