Siesta Key
Docuseries following a group of young adults confronting issues of love, heartbreak, betrayal, class, and looming adulthood as they spend the summer together in their beautiful hometown.
Keywords:
Stevie J & Joseline Go Hollywood
Stevie J & Joseline Go Hollywood
Look out, Los Angeles! Stevie J and Joseline hit the West Coast with their sights set on Hollywood stardom. With Stevie J's five children in tow – it's a family affair!
Music City Fix
Music City Fix
Not Available
Welcome to Plathville
Welcome to Plathville
The nine flaxen-haired children in the Plath family have never had a soda, don't know who Spiderman or Tom Brady is and have never watched TV, living remotely in rural Georgia with their "follow their own rules" parents Kim and Barry Plath.
Timber Creek Lodge
Timber Creek Lodge
Viewers go behind the cabin doors of a five-star mountain retreat to see the on-and-off duty shenanigans of the staff working around the clock to provide the ultimate winter vacation experience to the privileged class.
Long Island Medium
Long Island Medium
Theresa Caputo is an average mom from Long Island in every way except one: she talks to the dead. Theresa spends her days with her loving family and helping individuals connect to the spirits of their departed loved ones. This is not her job…this is her life.
Stay or Sell
Stay or Sell
BradandHeatherFoxhelppeoplewhochoosetorenovatetheiroldhouseormoveandrenovateanotherhouse.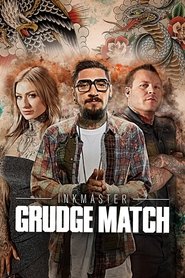 Ink Master: Grudge Match
Ink Master: Grudge Match
Past Ink Master competitors get a chance to settle the score against old rivals in this reality tattoo competition.
Worst Cooks in America
Worst Cooks in America
Worst Cooks in America is a reality competition show on the Food Network. The show takes 12 to 16 contestants with poor cooking skills through an eight-week culinary boot camp, to earn a cash prize of $25,000. The recruits are trained on the various basic cooking techniques including: baking, knife skills, temperature, seasoning and preparation. The final challenge is to cook a restaurant quality three-course meal for three food critics.
Love & Hip Hop Hollywood
Love & Hip Hop Hollywood
Follow the young, hip-hop elite as they strive to either "make" or "maintain" a life in the La La Land of Hollywood! From hip-hop artists, to video vixens, to actors, personal assistants, girlfriends, and co-parents, we take an exclusive look behind the curtain at the lives of the hip-hop couples as they struggle to balance their careers and their personal lives.
Country:
Racing Wives
Racing Wives
The daily lives of a group of racing wives in Lake Norman, N.C., where the who's who of stock car racing live. Go inside the personal and professional lives of the women as they support their husbands, friends and one another, both on and off the raceway.
Bitchin' Rides
Bitchin' Rides
Dave Kindig, owner and operator of Kindig-It Design, turns out unique vehicles for his demanding (and sometimes famous) clientele. From rendering and design to building and restoring, viewers see vehicles being made from the ground up before being revealed to the car's owner.
Kindred Spirits
Kindred Spirits
Ghost hunters Adam Berry and Amy Bruni help real families who claim to be bedeviled by paranormal activity in their homes.
Country:
A wide selection of free online movies are available on GoStreams. You can watch movies online for free without Registration.