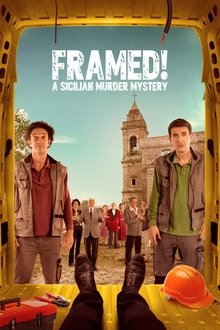 Framed! A Sicilian Murder Mystery
After two hapless TV technicians stumble upon a murder scene, every step they take to avoid becoming suspects lands them in deeper trouble.
Actors : Anna Favella, Domenico Centamore, Filippo Luna, Howard Thomas Ray, Marianna Di Martino, Mary Cipolla, Picone, Rossella Leone, Salvatore Ficarra, Sergio Friscia, Tony Sperandeo, Valentino Picone
Studio :
Networks : Netflix
Director : n/A
A wide selection of free online movies are available on GoStreams. You can watch movies online for free without Registration.