Blood Relatives
Blood Relatives is an American documentary television series on Investigation Discovery that debuted on June 7, 2012. Narrated by Brenda Strong, the voice of Desperate Housewives character Mary Alice Young, the series examines murders that were committed within families. Blood Relatives has been renewed for a third season.
Keywords:
Border Security: Canada's Frontline
Border Security: Canada's Frontline
Border Security: Canada's Front Line is a Canadian television program produced by Force Four Entertainment that airs on the National Geographic Channel. The show follows the work of officers of the Canada Border Services Agency as they enforce Canadian customs, quarantine, immigration and finance laws.
Take Us Home: Leeds United
Take Us Home: Leeds United
English football's famous 'fallen giant' Leeds United is at the start of a journey: to win promotion back to the Premier League. New owner Andrea Radrizzani has recruited a world-class head coach, Marcelo Bielsa, to lead the team back to the promised land. This will be one of the most dramatic seasons in the club's history as fans, players and a city start to dream of a return to the top flight.
Continent 7: Antarctica
Continent 7: Antarctica
Take a journey to Antarctica to experience the world's most extreme wilderness, to see the massive undertaking it is to support human life there, and to chronicle the world-changing science being done. Embed with missions on the ice, underneath it, and atop some of its peaks, as scientists and survival experts join forces to fight brutal conditions to help change the world.
The Innocent
Boston Legal
Boston Legal
Boston Legal is an American legal dramedy created by David E. Kelley and produced in association with 20th Century Fox Television for ABC. The series aired from October 3, 2004, to December 8, 2008.
Boston Legal is a spin-off of long-running Kelley series The Practice, following the exploits of former Practice character Alan Shore at the legal firm of Crane, Poole & Schmidt.
Underbelly Files: Tell Them Lucifer Was Here
Underbelly Files: Tell Them Lucifer Was Here
Not Available
Age of Samurai: Battle for Japan
Age of Samurai: Battle for Japan
Dynamic reenactments and expert commentaries bring to life the tumultuous history and power struggles of a warring 16th-century feudal Japan.
Street Science
Street Science
Kevin Delaney leaves his lab behind to hit the streets for experiments that are so unusual, offbeat, and so unexpected they will blow your mind.
Flashpoint
Flashpoint
The Strategic Response Unit (SRU) is an elite team of cops who specialize in high-risk critical incidents. Trained in tactics and psychology, they deal with extreme situations, where split-second decisions could save a life…or cost one.
Starsky & Hutch
Starsky & Hutch
Starsky & Hutch is a 1970s American cop thriller television series, which consisted of a 70-minute pilot movie and 92 episodes of 50 minutes each. The show was created by William Blinn, produced by Spelling-Goldberg Productions, and broadcast between April 30, 1975 and May 15, 1979 on the ABC network. It was distributed by Columbia Pictures Television in the United States and, originally, Metromedia Producers Corporation in Canada and some other parts of the world. Sony Pictures Television is now the worldwide distributor for the series. The series also inspired a theatrical film and a video game.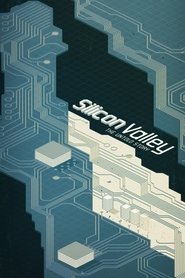 Silicon Valley: The Untold Story
Silicon Valley: The Untold Story
Industry leaders including Eric Schmidt and Steve Wozniak are interviewed in this remarkable look at how Silicon Valley has produced an unrivaled stream of innovations.
Faceless Killers
Faceless Killers
It is winter on the plains of Skåne coast. Farmer woken gets up and goes over to the neighboring farm. The sight that meets him is terrible. His neighbor John Lövgren lying on the floor with broken face. His wife Mary is sitting on a chair with a noose around his neck and her nightgown nersölat of blood. Before she dies in the hospital, she has time to say a word as soon leak out into the media, "Foreign" Inspector Kurt Wallander in Ystad police leading the investigation will soon receive anonymous threats by telephone. When the city's refugee camp on fire and a Somali refugee murdered, he understands that those who threatened him serious. And realize that it is now a race against time. And, against a ruthless opponent. A killer with no face …
A wide selection of free online movies are available on GoStreams. You can watch movies online for free without Registration.