100 höjdare
100 höjdare was a Swedish TV series which was produced and aired on Kanal 5. Six seasons of the show were produced and it ran from 2004 to 2008. It was hosted by the comedy duo Filip Hammar & Fredrik Wikingsson.
In the first three seasons the hosts presented funny moments, often in the form of video clips, listing their 100 all-time favorites. In season two and three they also discuss the clips with celebrity guests. By season four the format changed and instead of showing clips, Filip and Fredrik made impromptu interviews with people, often in their homes.
Keywords:
Let's Play Darts
Let's Play Darts
Professional darts players and comedians team up for a knockout tournament.
Totally Spies!
Totally Spies!
Totally Spies! depicts three girlfriends 'with an attitude' who have to cope with their daily lives at high school as well as the unpredictable pressures of international espionage. They confront the most intimidating – and demented – of villains, each with their own special agenda for demonic, global rude behavior.
Ghost Hunters
Ghost Hunters
Twoamateurs,JeffandStuareouttofooltheworldwiththeirpoorsetdesign,unrehearsedscenes,andlackofforethought.ToobadtheyforgottotelltheirpsychicfriendTodd!.WatchasthehaphazardtheirwaythroughthesupernaturalTVseriesGhostHunters.WilltheprovetheexistenceofGhosts,orwillitallfallapart?
Country:
NOVA
NOVA
PBS' premier science series helps viewers of all ages explore the science behind the headlines. Along the way, NOVA demystifies science and technology, and highlights the people involved in scientific pursuits.
Mexico: Earth's Festival of Life
Mexico: Earth's Festival of Life
The diverse peoples, wildlife, landscape and culture of Mexico are explored by focusing on three distinct worlds, great mountain ranges, tropical forests and scorching deserts.
Sweet Home Oklahoma
Sweet Home Oklahoma
Jennifer Welch, Josh Welch, Lee Murphy, and Angie "Pumps" Sullivan challenge the conventions of conservative society, while their unique friendships hilariously reveal that the daily triumphs and struggles of small-city life are more wild, fun and memorable than meets the eye.
Murder by Numbers
Murder by Numbers
Each episode of this true-crime series begins with the grisly discovery of a body and the onset of an intense investigation. When police think they've solved the case, shocking twists sends each investigation into the depths of evil.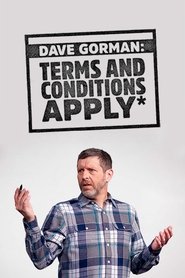 Dave Gorman: Terms and Conditions Apply
Dave Gorman: Terms and Conditions Apply
Once again Dave will be bringing his trusty screen along but now, in each episode, he will also be joined by three comedy guests as they cast their eye over his latest modern world discoveries, compete in mischievous games and generally try to unscramble the baffling morass of non-stop information that surrounds us in the internet age.
For Better or Worse
For Better or Worse
Follow the the ups-and-downs of Angela Williams, the owner of a successful beauty salon, and her husband of 13 years, Marcus, a former professional football player who has recently partnered with Richard Ellington and Joseph Jetson on a new sports news program called "C-Sports Now."
That '70s Show
That '70s Show
Crank up the 8-track and flash back to a time when platform shoes and puka shells were all the rage in this hilarious retro-sitcom. For Eric, Kelso, Jackie, Hyde, Donna and Fez, a group of high school teens who spend most of their time hanging out in Eric's basement, life in the '70s isn't always so groovy. But between trying to figure out the meaning of life, avoiding their parents, and dealing with out-of-control hormones, they've learned one thing for sure: they'll always get by with a little help from their friends.
Dirty Sexy Money
Dirty Sexy Money
The Darling family's obscene wealth and enormous power makes them easy targets for their rivals, enemies, and the tabloids. Patriarch Tripp uses his money and influence to shield his five adult children from the prying eyes of the world. As the Darlings' reluctant personal lawyer, Nick George has barely begun to discover the legal – and illegal – needs of the family. Blackmail threats. Questionable deals. Illegitimate children. Illicit affairs. It will take every trick he can think of to keep them out of the tabloids – and out of jail. But if he can solve his father's mysterious death, it might be worth the hassle. Enter a seductive world of glamorous people, exclusive parties and delicious intrigue.
Secret Agent Selection: WW2
Secret Agent Selection: WW2
In this immersive living history series, the training programme of one of World War Two's most covert organisations, the Special Operations Executive or SEO, is resurrected.
A wide selection of free online movies are available on GoStreams. You can watch movies online for free without Registration.