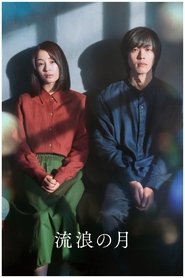 The Wandering Moon
On a rainy evening, 19-year-old university student Fumi Saeki happens to meet 9-year-old Sarasa Kanai in the park. Kanai Sarasa is soaking wet. She is separated from her parents and lives with her aunt, but she tells Saeki Fumi that she doesn't want to go back to her aunt. Saeki Fumi takes Kanai Sarasa to his apartment and they live together for the next 2 months. Saeki Fumi is then arrested for kidnapping. He is labeled as a dangerous kidnapper and Kanai Sarasa is labeled as a poor victim. 15 years later, Kanai Sarasa and Saeki Fumi happen to meet each other.
Keywords:
99 River Street
99 River Street
A former boxer –now taxi driver– gets mixed up with jewel thieves.
Police Beat
Police Beat
Z, a Seattle bicycle cop, tries to make sense of the world while patrolling the city streets but can't focus on his job because he's so preoccupied with suspicions that his girlfriend is cheating on him.
Don't Come Knocking
Don't Come Knocking
Howard Spence has seen better days. Once a big Western movie star, he now drowns his disgust for his selfish and failed life with alcohol, drugs and young women. If he were to die now, nobody would shed a tear over him, that's the sad truth. Until one day Howard learns that he might have a child somewhere out there…
Better Living Through Chemistry
Better Living Through Chemistry
A straight-laced pharmacist's uneventful life spirals out of control when he starts an affair with a trophy wife customer who takes him on a joyride involving sex, drugs and possibly murder.
The Good Book
The Good Book
A small New Testament passes through the hands of fourteen strangers. For seven of the individuals, their lives will never be the same.
Paraisos Artificiais
Paraisos Artificiais
Artificial Paradises tells the story of Nando and Erika, two young people in their twenties who meet several times without noticing. It tells the story of the subculture of electronic music and rave parties and drugs like MDMA.
Homeless Ashes
Homeless Ashes
A young runaway ends up homeless with no choice but to try to survive life on the streets.
Bethlehem
Bethlehem
Bethlehem tells the story of the unlikely bond between Razi, an Israeli secret service officer, and his Palestinian informant Sanfur, the younger brother of a senior Palestinian militant. Razi recruited Sanfur when he was just 15, and developed a very close, almost fatherly relationship to him. Now 17, Sanfur tries to navigate between Razi's demands and his loyalty to his brother, living a double life and lying to both men. Co-written by director Yuval Adler and Ali Waked—an Arab journalist who spent years in the West Bank—Bethlehem gives an unparalleled, moving and authentic portrait of the complex reality behind the news.
Kurier
Sweet Home Carolina
Sweet Home Carolina
Diane is a struggling single mom in LA. Just when things are at their worst, but she will have to live in small town USA for a year and take care of a dog for a year before the house is hers.
Peace River
Peace River
Two young kids growing up in the rodeo cowboy life form a foundation with each other and family. He becomes a Champion Rodeo cowboy and special forces soldier but is crushed by war and personal loss. She must watch him struggle. He must draw on faith and the "cowboy way" to reclaim his will to live and the love of his life.
Night of the Big Heat
Night of the Big Heat
While mainland Britain shivers in deepest winter, the northern island of Fara bakes in the nineties, and the boys at the Met station have no more idea what is going on than the regulars at the Swan. Only a stand-offish visting scientist realizes space aliens are to blame.
A wide selection of free online movies are available on GoStreams. You can watch movies online for free without Registration.