Watch What Happens: Live
Bravo network executive Andy Cohen discusses pop culture topics with celebrities and reality show personalities.
Keywords:
The Only Way Is Essex
The Only Way Is Essex
Part soap opera, part reality show, TOWIE follows the lives, loves and scandals of a group of real-life Essex guys and girls. Cameras capture the happenings at all kinds of glamorous locations as the cast meet up in nail bars, nightclubs and salons. Each episode features action filmed just a few days previously.
24 Hours in the Past
24 Hours in the Past
Living history show presented by Fi Glover. Six celebrities travel back in time to the relentless graft of Victorian Britain.
Country:
Monica The Medium
Monica The Medium
A fascinating look at Monica, a junior at Penn State navigating friends, family, relationships – and the fact that she's a medium and can talk to dead people. Her uncommon vocation provides an endless supply of emotional and engaging stories, with a unique millennial perspective
Total Bellas
Total Bellas
Although these twins share the same genes, they will never share the same jeans as living together was more tolerable when they just shared a womb. The free-spirited, vegan-loving, live-and-let-live lifestyle of Brie and Bryan has always clashed with the fancy panache of the designer handbag-loving Nikki and the meticulously organized tendencies of John. However, when the four world-renowned WWE Superstars move in under one roof, the comical clash of titans rings all throughout the suburbs of Tampa, Fla.
Cops
Cops
Follow real-life law enforcement officers from various regions and departments of the United States armed with nothing but with cameras to capture their actions, performing their daily duty to serve and protect the public.
Sing It On
Sing It On
Follows the real life stories, high stakes and personal triumphs of the country's top competitive collegiate a cappella teams as they battle it out to win the ICCA Finals.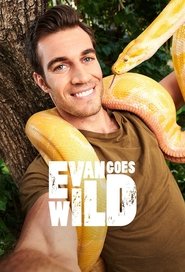 Evan Goes Wild
Evan Goes Wild
Dr. Evan Antin travels around the world to chase after his wildlife bucket list. From swimming with whales in Tahiti to wrestling crocs in the Yucatan, he brings his passion for wildlife to each adventure and lends a helping hand to animals in need.
Road Rivals
Road Rivals
Meet Russ Malkin and Charley Speed, chalk and cheese when it comes to their tastes in travel and now they're off on an epic journey through Europe and the US together. Russ is an adventurer, having travelled the world with Ewan McGregor on 'Long Way Down'. Charley is a contributor to the international luxury magazine, Lusso, was VH1 Vogue's Male Model of the Year, ex-Britain's Next Top Model judge, and doesn't camp.
Auction Hunters
Auction Hunters
Auction Hunters is an American reality television series that premiered on November 9, 2010, on Spike and is produced by Gurney Productions Inc. It also airs internationally.
In June 2011, Spike announced that it had ordered a third season of 26 episodes. In August 2012, Spike announced that it had ordered a fourth season of 26 episodes. The fourth season premiered on January 30, 2013.
Alan Davies: As Yet Untitled
Alan Davies: As Yet Untitled
One of Britain's favourite comedians doing what he does best – being funny. But Alan Davies isn't on a stage, or behind his QI desk sparring with Stephen Fry, or even wearing his Jonathan Creek duffle coat… instead, Alan is at his most relaxed and most natural – sitting around chatting with some of his best comedian friends.
Masterchef Goes Large
Masterchef Goes Large
John Torode and Gregg Wallace are looking for the country's next star chef. Those who make it through to the quarter-final must prove their knowledge and passion for food. The heats have produced four exceptional cooks, but only one of them will make it through today to become a semi-finalist. Initially named Masterchef Goes Large, the series changed it's name to Masterchef in 2008.
Shark Tank Australia
Shark Tank Australia
Shark Tank is an Australian reality competition television series on Network Ten. Based on the international Dragons' Den and Shark Tank format, it has aspiring entrepreneur-contestants make business presentations to a panel of "shark" investors.
A wide selection of free online movies are available on GoStreams. You can watch movies online for free without Registration.