True Life Crime
Take a deep dive into the true-crime stories rocking headlines and social media feeds. These victims were young, the crimes against them were shocking and haunting questions remain.
Keywords:
Sweet Home Oklahoma
Sweet Home Oklahoma
Jennifer Welch, Josh Welch, Lee Murphy, and Angie "Pumps" Sullivan challenge the conventions of conservative society, while their unique friendships hilariously reveal that the daily triumphs and struggles of small-city life are more wild, fun and memorable than meets the eye.
Shoot the Messenger
Shoot the Messenger
The series follows Daisy Channing, a young reporter trying to balance a messy personal life with a burgeoning career. Things begin to go sideways for Daisy when she witnesses a murder she thinks is gang-related, only to find herself slowly drawn into an interconnected web of criminal and illicit sexual activity that reaches into the corridors of corporate and political power. It's the kind of story that will destroy lives, including those of her own family. With help from lead homicide detective Kevin Lutz, her editor Mary Foster and co-worker Simon Olenski, Daisy uncovers a cover-up so scandalous it could bring down the government.
The Fall
The Fall
When the Police Service of Northern Ireland are unable to close a case after 28 days, Detective Superintendent Stella Gibson of the Metropolitan Police Service is called in to review the case. Under her new leadership, the local detectives must track down and stop a serial killer who is terrorising the city of Belfast.
Blindspot
Blindspot
A vast international plot explodes when a beautiful Jane Doe is discovered naked in Times Square, completely covered in mysterious, intricate tattoos with no memory of who she is or how she got there. But there's one tattoo that is impossible to miss: the name of FBI agent Kurt Weller, emblazoned across her back. "Jane," Agent Weller and the rest of the FBI quickly realize that each mark on her body is a crime to solve, leading them closer to the truth about her identity and the mysteries to be revealed.
Wiseguy
Wiseguy
Vinnie Terranova does time in a New Jersey penitentiary to set up his undercover role as an agent for the OCB (Organized Crime Bureau) of the United States. His roots in a traditional Italian city neighborhood form the underlying dramatic base throughout the series, bringing him into conflict with his conservative mother and other family members while acting undercover as syndicate enforcer.
Mythbusters Jr.
Mythbusters Jr.
Six of America's most talented kids get a chance to show off their amazing ingenuity and STEAM (Science, Technology, Engineering, Arts, and Math) skills as they tackle myths similar to those seen in MythBusters, ranging from driving, explosions, chemistry, physics, popular culture and more.
The Rich Kids of Instagram
The Rich Kids of Instagram
Not Available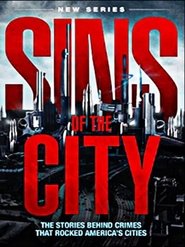 Sins of the City
Sins of the City
A docu-series exposing the dark underbelly of American cities and mysterious crimes that changed the community forever.
Lost Relics of the Knights Templar
Lost Relics of the Knights Templar
TreasurehuntersembarkonanepicjourneyoverEuropeandtheMiddleEasttouncoveranyrelicsbelongingtothelegendaryKnightsTemplar.
Air Rescue
Air Rescue
AirRescueisafactualobservationaldocumentaryseries.Itfollowsthehighstakesworkandreal-lifedramaoftherescuecrewsintheWestpacRescueHelicopterService.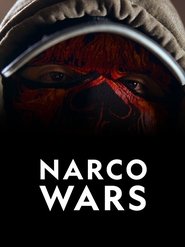 Narco Wars
Narco Wars
Narco Wars explores how opportunistic smuggling networks in Latin America turned into powerful and ruthless drug cartels with the power to destabilize and tear apart whole countries. The series combines gripping access to cartel members and the law enforcement agencies opposing them with a deep dive documentary exploration of the geo-political, social and cultural factors that led the cartels' rise.
The Legacy of Black Wall Street
The Legacy of Black Wall Street
One hundred years after the Tulsa massacre, the powerful and tumultuous story of "Black Wall Street" is told by its founders and their descendants, as well as contemporary entrepreneurs and experts, including the iconic Dr. Angela Davis.
A wide selection of free online movies are available on GoStreams. You can watch movies online for free without Registration.