The X Factor
The X Factor is an Australian television reality music competition, based on the original UK series, to find new singing talent. The first series of the show was broadcast from February to May, however, since the second series it has been broadcast from July/August until the grand final in November. The X Factor is produced by FremantleMedia Australia, and is currently broadcast on the Seven Network. The title "X Factor" refers to a singing talent which is "unique" and "something" that makes for star quality. Network Ten held rights for The X Factor in 2005, but dropped the show after the first series due to poor ratings. In 2010, the Seven Network went into a "bidding war" to gain rights for the show, and later won and a second series went into production. The X Factor was renewed after a highly successful Australian Idol was no longer broadcast through Network Ten. It is also broadcast in New Zealand on TV3. Two series of The Xtra Factor were broadcast through Network Ten in 2005 and 7Two in 2010. The show was not renewed for a third series in 2011.
The original judging panel line-up in 2005 consisted of Kate Ceberano, Mark Holden, and John Reid. When the show was revived in 2010, the judging panel was replaced by Ronan Keating, Guy Sebastian, Natalie Imbruglia, and Kyle Sandilands. Imbruglia and Sandilands did not return for series three and were replaced by Melanie Brown and Natalie Bassingthwaighte. Dannii Minogue and Redfoo joined the panel in the fifth series as replacements for Brown and Sebastian. During the televised audition phases of The X Factor, originally the contestants sang in an "audition room" in front of just the judges, however, from series two onwards all auditionees sing on stage in an arena, in front of the judges and a live audience. The successful acts then progress to the next stage of the competition, "bootcamp" and later "home visits", where the judges narrow their category down to three acts who will continue to the live shows, where the public vote for their favourite act, following weekly performances by the contestants.
Keywords:
Penn & Teller Tell a Lie
Penn & Teller Tell a Lie
Penn & Teller bring their unique vision of the world in a new interactive series with a twist. In each episode, Penn & Teller make up to seven outrageous claims. While most of the wildly unbelievable stories are absolutely, positively true – one of them is a BIG FAT LIE.
The Pop Game
The Pop Game
Young aspiring vocalists are mentored by famous musicians in hopes of scoring a record contract with a major label in this reality competition.
Country: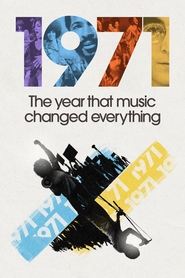 1971: The Year That Music Changed Everything
1971: The Year That Music Changed Everything
An immersive, deep-dive docuseries rich with archival footage and interviews that explores the musicians and soundtracks that shaped the culture and politics of 1971.
To Rome For Love
To Rome For Love
Diann Valentine takes five beautiful women—Gina Neely, Shay Atkins, Nakita McGraw, Ashley Russell, and Mercedes Young—to Italy. Each in a different stage of their life with unique stories of love, but all share in the same challenges of dating as a black woman in America.
Bachelor in Paradise
Bachelor in Paradise
Some of The Bachelor's biggest stars and villains are back. They all left The Bachelor or The Bachelorette with broken hearts, but now they know what it really takes to find love, and on Bachelor in Paradise they'll get a second chance to find their soul mates. Contestants will live together in an isolated romantic paradise in Mexico and we'll follow these former bachelors and bachelorettes as they explore new romantic relationships. America will watch as they fall in love or go through renewed heartbreak.
The School of Rock
The School of Rock
Not Available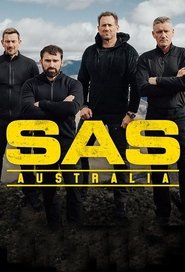 SAS Australia
SAS Australia
Based on the hit British reality TV Series SAS: Who Dares Wins, the Australian production has a mix of celebreties, sportspeople and convicted criminals trying to pass selection. SAS Australia sees Aussie celebrities take on a series of physical and psychological tests from the real SAS selection process. This is not a game. There is no winner; there is no prize. These star recruits will eat, sleep and train together in punishing conditions, with no allowances made for their celebrity status or gender. An elite team of ex-Special Forces soldiers will subject them to extreme physical endurance, sleep deprivation, interrogation and psychological testing, pushing the stars beyond their limits every step of the way. Some will break and withdraw. Who has what it takes to tough it out to the end? Completely unscripted.
Best Leftovers Ever!
Best Leftovers Ever!
Home cooks compete to transform leftovers into delicious creations, finding ways to give old leftovers new life, all in the hopes of winning a $10,000 prize.
Too Hot to Handle
Too Hot to Handle
On the shores of paradise, gorgeous singles meet and mingle. But there's a twist. To win a $100,000 grand prize, they'll have to give up sex.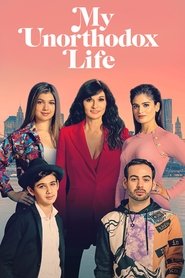 My Unorthodox Life
My Unorthodox Life
The personal and professional life of fashion mogul Julia Haart – former member of an ultra-Orthodox Jewish community turned CEO of Elite World Group.
The Graham Norton Show
The Graham Norton Show
Each week celebrity guests join Irish comedian Graham Norton to discuss what's being going on around the world that week. The guests poke fun and share their opinions on the main news stories. Graham is often joined by a band or artist to play the show out.
LEGO Masters
LEGO Masters
Eight pairs of Brick heads are pitted against each other in a quest to impress with their creativity, design and flair, driven by their unparalleled passion for the possibilities that will start with a single LEGO brick.
A wide selection of free online movies are available on GoStreams. You can watch movies online for free without Registration.