The Story of the Royals
A two-night, four-hour primetime television event documenting the fascinating lives of the British royal family, featuring an extraordinary panel of experts and voices. Explore pivotal moments in the crown's history beginning with a simple question: How exactly did we get here?
Keywords:
Frozen Planet
Frozen Planet
David Attenborough travels to the end of the earth, taking viewers on an extraordinary journey across the polar regions of our planet.
Roman Empire: Reign of Blood
Roman Empire: Reign of Blood
This stylish mix of documentary and historical epic chronicles the reign of Commodus, the emperor whose rule marked the beginning of Rome's fall.
Claimed and Shamed
Claimed and Shamed
Documentary series that casts a covert eye over the ever-growing problem of insurance fraud, and sees outlandish claimers as they're caught out on camera.
Underground Marvels
Underground Marvels
Historians, engineers, ​and experts take a look at the underground structures, systems, and phenomena that exist beneath our feet.
The Last Defense
The Last Defense
This docu-series explores and exposes flaws in the American justice system through emotional, in-depth examinations of the death row cases of Darlie Routier and Julius Jones.
A Wedding and a Murder
A Wedding and a Murder
Examine the true stories of engagements, weddings, and picture-perfect honeymoons that went from joyous celebration to untimely death. Each episode exposes a grisly homicide set against the backdrop of what appears to be wedded bliss.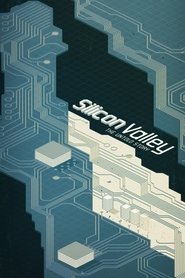 Silicon Valley: The Untold Story
Silicon Valley: The Untold Story
Industry leaders including Eric Schmidt and Steve Wozniak are interviewed in this remarkable look at how Silicon Valley has produced an unrivaled stream of innovations.
Lunatics
Lunatics
This mockumentary series follows the peculiar lives of six eccentric — and sometimes obscene — misfits who march to their own beat.
Manson Speaks: Inside the Mind of a Madman
Manson Speaks: Inside the Mind of a Madman
The two-part special "Manson Speaks: Inside the Mind of a Madman" presents a new theory on Manson's motives that does not align with the "Helter Skelter" theory he was prosecuted under; brings forth eye witnesses who are speaking publicly about Manson for the first time; and makes contact with the only convicted Manson Family killer who is currently out of prison and living under a pseudonym.The special also examines 26 hours of exclusive never-before-broadcast phone conversations with Manson that may change the scope of his crimes, almost five decades later.
MythBusters
MythBusters
MythBusters is a science entertainment television program created and produced by Australia's Beyond Television Productions for the Discovery Channel. The show's hosts, special effects experts Adam Savage and Jamie Hyneman, use elements of the scientific method to test the validity of rumors, myths, movie scenes, adages, Internet videos, and news stories.
Around the Way
Around the Way
Three-part series, Around the Way, celebrates Black History Month by diving into the history of Atlanta, Los Angeles, and New York. A roundtable of notable guests working in arts, entertainment, sports, education, politics, and business discuss the struggles and successes that have come to define the Black experience around the country.
Head Above Water
Head Above Water
This docuseries follows elite Australian swimmers Ian Thorpe AM, Bronte Campbell OAM and Kyle Chalmers OAM, as well as former-junior-champion-turned-international-musician, Cody Simpson in the lead up to the 2021 Summer Olympic games in July.
A wide selection of free online movies are available on GoStreams. You can watch movies online for free without Registration.