The Object of Murder
Homicide detectives reveal how unique objects, often with an emotional connection to the victim, have provided vital clues in solving murder cases.
Keywords:
The First 48
The First 48
The First 48 follows detectives from around the country during these first critical hours as they race against time to find the suspect. Gritty and fast-paced, it takes viewers behind the scenes of real-life investigations with unprecedented access to crime scenes, autopsies, forensic processing, and interrogations.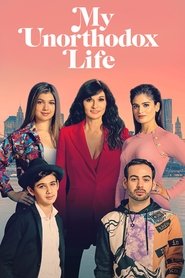 My Unorthodox Life
My Unorthodox Life
The personal and professional life of fashion mogul Julia Haart – former member of an ultra-Orthodox Jewish community turned CEO of Elite World Group.
#BattleOfTheBod
#BattleOfTheBod
MorganandDorothytakearoadtriptoVegas,wheretheyjudgeapoolsidehotbodycontest.TaylorquestionsherrelationshipwithBobby.RoxystruggleswithwhereherandMorgan'sfriendshipstandswhileJonnymustfindthecouragetoaskhishookuptobehisboyfriend.
Country:
Say Yes to the Dress
Say Yes to the Dress
Welcome to the world's premier bridal salon, Kleinfeld Bridal. Part fashion show, part bridal story, part family therapy…Randy Fenoli & a team of specialists guide brides through the process of selecting, altering & delivering each dress in time for their perfect day.
Put a Ring on It
Put a Ring on It
Not Available
The Real World Homecoming: New York
The Real World Homecoming: New York
In the multi-episode docuseries, the original seven strangers revisit the shocking moments and explosive issues that transpired during the historic season and discuss how they parallel in today's social climate.
Country:
The Undateables
The Undateables
Follow single people with disabilities as they sign up to a dating agency in order to find a partner.
Love Connection
Love Connection
Not Available
The Legend of Mick Dodge
The Legend of Mick Dodge
25 years ago, Mick Dodge walked away from the modern world, leaving civilization behind to live alongside nature's wonders in the Olympic Peninsula. Following a primal instinct present throughout generations of his family, Mick ventured deep into the Hoh Rainforest, making his home in the trees and hidden in the moss. Experience the wild life of Mick Dodge, a quirky character whose unique brand of Zen comes from living by his own code – off the land and off the grid.
Hard Knocks
Hard Knocks
"The first sports-based reality series" in television history presents viewers with an inside look at NFL training camps. From the top coaches to the rookies trying to make the team, Hard Knocks will showcase what it takes to be in the NFL.
Growing Up Supermodel
Growing Up Supermodel
A group of young models risk it all to live up to the careers of their famous parents.
Skin Decision: Before and After
Skin Decision: Before and After
Skin and beauty expert Nurse Jamie and plastic surgeon Dr. Sheila Nazarian use the latest procedures to bring out their clients' best selves.
A wide selection of free online movies are available on GoStreams. You can watch movies online for free without Registration.