The Masked Singer
Celebrities compete in a singing competition with one major twist: each singer is shrouded from head to toe in an elaborate costume, complete with full face mask to conceal his or her identity. One singer will be eliminated each week, ultimately revealing his or her true identity.
Keywords:
The Voice UK
The Voice UK
A vocal contest reality series featuring people with real talent and great voices. Only the very best singers make it through the the blind auditions, the decisions from the four celebrity coaches are based solely on the voices they hear – and nothing else.
Married at First Sight
Married at First Sight
Based on the hit Danish format, "Married at First Sight" is an extreme social experiment following six brave souls who are yearning for a life-long partnership as they agree to a provocative proposal: getting legally married the moment they first meet. Four specialists – sexologist, Dr. Logan Levkoff; spiritualist, Greg Epstein; psychologist, Dr. Joseph Cilona; and sociologist, Dr. Pepper Schwartz – will create what they believe are three perfect couples, based on scientific matchmaking. The couples will never meet or know each other until they walk down the aisle and see each other face to face, for the first time, when they get married. Each episode of "Married at First Sight" will follow the classic lifestyle stories of newlyweds – from the honeymoon to early nesting to other relatable events of married life. After several weeks together, each couple must make a decision: do they remain together or decide to separate?
Wahlburgers
Wahlburgers
A look at the personal and professional life of Boston chef Paul Wahlberg and his real-life entourage as he prepares to expand his hamburger restaurant business.
Buying It Blind
Buying It Blind
Follows six couples on a home-buying journey like never before as they purchase a property without ever setting foot inside.
Best Room Wins
Best Room Wins
Interior designers are challenged to create multimillion-dollar looks for couples who are in need of room makeovers while staying within a $25,000 budget.
Shark Tank
Shark Tank
Aspiring entrepreneurs pitch various business ideas to "The Sharks" — tough, self-made, multi-millionaire and billionaire tycoons — in hopes of landing an investment.
Cake Hunters
Cake Hunters
An elaborate cake can become the centerpiece of a party if it's done well, so it is important for the party host to choose a designer who can create the cake of his or her dreams. In each episode, three cake designers compete to earn a job for a client looking for the perfect pastry for a wedding, family reunion or other bash. When a client picks a cake, the designer quickly learns that making the cake is just half of the battle; it then has to make it to its destination, which can be a tall task for an elaborate pastry. Each winning cake must make it to the party on time and in one piece before the designer's job is done.
Revenge Body With Khloe Kardashian
Revenge Body With Khloe Kardashian
Revenge Body with Khloé Kardashian is an upcoming American reality television series starring Khloé Kardashian that is scheduled to premiere on E!. Announced on December 16, 2015, the six-episode series will feature two people in each episode who will be getting a makeover using assistance of personal trainers and stylists leading to a "major transformation inside and out". Six one-hour episodes have been ordered. It will premiere on January 12, 2017. A special preview episode will air on November 23, 2016. "We are so excited to partner with Khloé Kardashian to help these deserving people seek the ultimate revenge," said Jeff Olde, an executive producer of the network. "By tapping her unlimited resources, Khloé offers transformations of true Hollywood proportions," he also added
Gold Rush: White Water
Gold Rush: White Water
Gold miners Dakota Fred and his son Dustin are back – returning to McKinley Creek Alaska, determined to make a fortune no matter the risk. But to find the big gold payout, they'll put their lives on the line by diving deep beneath the raging waters of one of Alaska's wildest creeks.
Bridezillas
Bridezillas
Celebrate the craziest, most over-the-top brides wreaking wedding day hell with epic meltdowns, family feuds & social media wars! As they take the plunge to the altar, they vow no one will get in the way of their "perfect" day!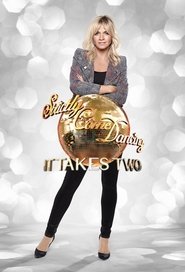 Strictly Come Dancing: It Takes Two
Strictly Come Dancing: It Takes Two
The companion show to the popular BBC One programme Strictly Come Dancing which features interviews and training footage of the couples competing in the main Saturday night show, opinions from the judges on the previous Saturday show and the training footage for the next, and interviews with celebrities who have been watching the show.
Teenage Newlyweds
Teenage Newlyweds
Viewers follow three couples as they learn how to build a life and future together, all while still growing up.
A wide selection of free online movies are available on GoStreams. You can watch movies online for free without Registration.