The Masked Singer
Celebrities compete in a singing competition with one major twist: each singer is shrouded from head to toe in an elaborate costume, complete with full face mask to conceal his or her identity. One singer will be eliminated each week, ultimately revealing his or her true identity.
Keywords:
So You Think You Can Dance
So You Think You Can Dance
American competition television series in which dancers vie for exposure and recognition and with hopes of securing, in addition to a monetary prize, professional opportunities in the world of dance and entertainment.
Paradise Run
Paradise Run
Paradise Run puts teamwork to the test in a beautiful tropical setting. Each week, three teams of two compete in the ultimate vacation challenge!
The Grill Dads
The Grill Dads
Hit the road with Mark and Ryan, BFF dads with a combined love of all things grilled, fried, creative and downright flavorful. They'll showcase some of the most-epic bites to leave you wanting more-and perhaps serve up a few dad jokes while they're at it.
Bachelor in Paradise
Bachelor in Paradise
Some of The Bachelor's biggest stars and villains are back. They all left The Bachelor or The Bachelorette with broken hearts, but now they know what it really takes to find love, and on Bachelor in Paradise they'll get a second chance to find their soul mates. Contestants will live together in an isolated romantic paradise in Mexico and we'll follow these former bachelors and bachelorettes as they explore new romantic relationships. America will watch as they fall in love or go through renewed heartbreak.
Rising Star
Rising Star
A musical talent show, in which contestants showcase their talent and the viewers are the judges, voting through an application during song performances.
Desert Flippers
Desert Flippers
Wisconsin transplants Eric and Lindsey Bennett are transforming sunny Palm Springs, California one dilapidated house at a time, renovating 20 properties a year while raising two small children.
Pit Bulls and Parolees
Pit Bulls and Parolees
Follow Tia Torres, founder of Villalobos Rescue Center, and her family as they rehabilitate both felons and ill-reputed pit bulls who come together to rescue one another from their dim pasts, and bring new meaning to life.
The Big Family Cooking Showdown
The Big Family Cooking Showdown
In this unscripted series, families passionate about food serve up their most delicious dishes for the chance to be crowned Britain's best home cooks.
The Secret Life of Kids
The Secret Life of Kids
A comedic social experiment where we watch as kids approach topics such as love, hate, relationships and lying, all caught on hidden cameras. Behind the scenes experts provide revealing commentary on the hilarious ways kids navigate everything from the classroom to the playground and all the relationships in between.
Timber Creek Lodge
Timber Creek Lodge
Viewers go behind the cabin doors of a five-star mountain retreat to see the on-and-off duty shenanigans of the staff working around the clock to provide the ultimate winter vacation experience to the privileged class.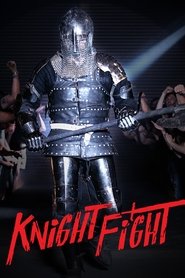 Knight Fight
Knight Fight
Welcome to the toughest, most violent armored combat competition in the world today. "Knight Fight" steps inside the world of the full-contact Armored Combat League — often referred to as "Medieval MMA" or "Knight Fight Club." This blood sport is a full-contact armored combat league where modern-day warriors battle in over eighty pounds of plated armor with real steel weapons. Rooted in historical traditions, for the first time, these knights are set to wage war as each episode features six new fighters who customize era-specific armor, garb and weaponry and engage in numerous battle rounds to see who has the skill and strength to win the ultimate Knight Fight. Hosted and judged by WWE superstar Jay "Christian" Reso, the winner walks away with a championship title, $10,000 and a spot in the season finale for a chance to become the first ever "Knight Fight" champion.
Country:
Flip or Flop Atlanta
Flip or Flop Atlanta
Ken and Anita Corsini turn Southern houses into modern homes that retain the original charm.
A wide selection of free online movies are available on GoStreams. You can watch movies online for free without Registration.