Tattoo Girls
Set against the backdrop of Ink Ink, a tattoo shop like no other—owned and operated by young entrepreneur Kelsey and employing an all-female lineup of tattoo artists—the series explores their friendships and working relationships as they navigate everyday life.
Keywords:
Prank Encounters
Prank Encounters
Monstrous frights meet hilarious reveals on this hidden-camera prank show as real people become the stars of their own full-blown horror movie.
Kids Baking Championship
Kids Baking Championship
Hosts and judges Duff Goldman and Valerie Bertinelli will lead eight talented kid bakers through challenges designed to find the most-impressive and creative young baker. In each challenge the contestants, ranging in age from 10 to 13, will be tested on their baking skills and originality as they whip up delectable desserts, including creative cakes, mouthwatering cookies and pastries.
Destination Fear
Destination Fear
You saw him on Ghost Adventures, now, Dakota Laden takes his sister and best friend on a cross-country road trip to visit the most haunted locations in America.
The Great Interior Design Challenge
The Great Interior Design Challenge
The search for Britain's best amateur interior designers. Working in a variety of architectural styles, the contestants have three days to impress both the judges and the homeowners.
BattleBots
BattleBots
BattleBots promises to wow viewers with next generation robots—bigger, faster and stronger than ever before. The show will focus on the design and build of each robot, the bot builder backstories, their intense pursuit of the championship and the spectacle of the event.
The Great Canadian Baking Show
The Great Canadian Baking Show
Canadian version of hit British baking competition. 10 amateur bakers from across Canada compete in a series of themed culinary challenges.
House of DVF
House of DVF
Diane von Furstenberg and her eponymous fashion brand have long been symbols of confidence, grace and fearlessness. Now, as Diane mentors a new generation of hard-working young women ready to take their careers to the next level at DVF, E! is there to capture every triumphant and pressure-filled moment in a new genre of television. Only the most intelligent and talented young women are considered for the glamorous and highly coveted brand ambassador position with one of fashion's most prestigious brands. Diane herself has handpicked the eight young women, who are determined to impress her as they are tasked with working in different areas of Diane's empire, based in the dazzling DVF offices in Manhattan's Meatpacking District. From planning a press lunch to working at the DVF Spring 2015 show during Fashion Week, the candidates are expected to execute every duty perfectly, although things don't always go as planned.
Dare to Live
Dare to Live
A music-infused docuseries in which Rory Kramer takes his artist friends (Justin Bieber, Steve Aoki, Iggy Azalea, The Chainsmokers and More) to the farthest reaches of their comfort zones and across the globe.
The Little Couple
The Little Couple
Bill Klein and Jen Arnold are just like your average couple – except they're both under 4 feet tall! They've faced not only the struggles of two little people in an average-sized world, but are starting a family with their two adorable, adopted children.
The Briefcase
The Briefcase
THE BRIEFCASE features hard-working American families experiencing financial setbacks who are presented with a briefcase containing a large sum of money and a potentially life-altering decision: they can keep all of the money for themselves, or give all or part of it to another family in need.
I Love Kellie Pickler
I Love Kellie Pickler
Recognized and beloved for her fun-loving personality, uniquely hysterical witticisms and Southern charm, I Love Kellie Pickler will follow Kellie as she navigates her madcap relationships with friends, family and the unpredictability of couple hood alongside her husband, Kyle Jacobs, her complete opposite.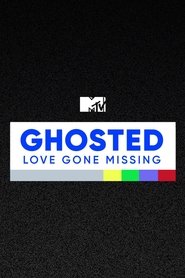 Ghosted: Love Gone Missing
Ghosted: Love Gone Missing
An investigative series where the hosts help distraught individuals track down and confront a former lover, friend, or family member in an effort to uncover the harsh realities of why they ghosted them.
Country:
A wide selection of free online movies are available on GoStreams. You can watch movies online for free without Registration.