Supernanny
Jo Frost, a modern day, tough-love "Mary Poppins" is placed with families in need of guidance or care. She spends an extended period of time with a family, observing their issues and then, using a series of her own tried-and-true methods, offer solutions. Problems can range from discipline to sloppiness or anything in between.
Keywords:
Windy City Rehab
Windy City Rehab
Alison Victoria heads to her hometown of Chicago to restore vintage homes in the city's historic neighborhoods.
Naked SNCTM
Naked SNCTM
SNCTM is the most exclusive, high-end erotic club ever. Its wealthy members enjoy black tie masquerades, private dinners, and erotic theater. Get to know SNCTM, its creator and its employees in this eye-opening documentary series.
Signed
Signed
Three music moguls search for new artists for their record labels. Unsigned hip-hop and R&B artists undergo auditions and workshops to hone their craft and determine if they really have what it takes to get signed to a deal.
Country:
Road Hauks
Road Hauks
Kenny Hauk, lead designer of Hauk Designs, works with his crew of expert mechanics and fabricators to build ultra-powerful, one-of-a-kind vehicles that look amazing and can go anyw
The Object of Murder
The Object of Murder
Homicide detectives reveal how unique objects, often with an emotional connection to the victim, have provided vital clues in solving murder cases.
Secrets of the Zoo: North Carolina
Secrets of the Zoo: North Carolina
TheNorthCarolinaZooisthehomeof1,800animalsinitscareand2,600acres,largenaturalhabitats.Thisshowcoversthedaytodayoperations.
Ellen's Design Challenge
Ellen's Design Challenge
A design competition from executive producer Ellen DeGeneres features contestants trying to win a cash prize by designing a unique piece of furniture with help from an expert carpenter.
Labor of Love
Labor of Love
This summer, FOX levels up dating to mating by taking viewers along on one woman's unconventional journey toward potential love and motherhood with the new unscripted show Labor of Love.
Utopia
Utopia
Since the dawn of time, humans have always wondered: does a perfect world exist? Now, we get the chance to build one. Will it be ultimate happiness or utter chaos? Fifteen pioneering Americans leave their everyday lives and move to an isolated, undeveloped location – for an entire year – where they are challenged to create their own civilization from scratch.
Tough As Nails
Tough As Nails
Working-class Americans are tested for their strength, endurance, agility and mental toughness in challenges that take place in the real world.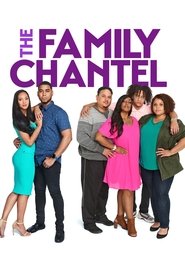 The Family Chantel
The Family Chantel
The lives of 90 Day Fiancé: Happily Ever After? fan-favorites Pedro and Chantel and their lively in-laws. Buckle up as they try to move past their differences and come together as an extended family.
American Beauty Star
American Beauty Star
12 competitors from all facets of the beauty industry are challenged to become the next American Beauty Star. Challenges include creating high-end magazine editorial looks and red carpet styles for a Hollywood premiere.
A wide selection of free online movies are available on GoStreams. You can watch movies online for free without Registration.