Straight Up Steve Austin
Retired WWE legend "Stone Cold" Steve Austin interviews a celebrity guest, and as they swap stories about their lives and careers, they attempt to tailor their singular adventures in different cities across America.
English
Keywords: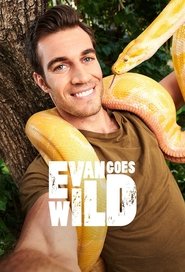 Evan Goes Wild
Evan Goes Wild
Dr. Evan Antin travels around the world to chase after his wildlife bucket list. From swimming with whales in Tahiti to wrestling crocs in the Yucatan, he brings his passion for wildlife to each adventure and lends a helping hand to animals in need.
Unusually Thicke
Unusually Thicke
Alan Thicke, one of Hollywood's most famous TV dads, stars in the role of his life in Unusually Thicke, an original reality sitcom—but not even seven seasons as Dr. Jason Seaver on Growing Pains could prepare him to be the patriarch of his own real-life modern family. Between his feisty younger wife, Tanya, his opinionated teenage son, Carter, and his iconic career, Alan has his hands full in a unique series that follows the family's daily drama and humor.
Love & Hip Hop Atlanta
Love & Hip Hop Atlanta
Love & Hip Hop: Atlanta is the Atlanta based spin-off of Love & Hip Hop. It premiered on June 18, 2012, on VH1 and chronicles the lives of several women who are involved with hip hop. The second season premiered on April 22, 2013, with new cast members: Atlanta DJ and radio personality Traci Steele plus DJ Babey Drew, Traci's ex and father of their son Little Drew.
The Dude Perfect Show
The Dude Perfect Show
In this show, you'll meet the five guys behind the viral YouTube magic: Tyler, the bearded guy; Cody; the tall one; Garrett; the purple hoser; and Coby and Cory, the twins. Operating from their Dude Perfect headquarters in Frisco, Texas, Dude Perfect has the job every kid dreams of. Whether it's working with celebrity guest stars like Luke Bryan, Dale Earnhardt Jr and Aaron Rodgers, or prepping for their next battle video, Giant Basketball Arcade, Lawnmower Race or Epic Snow Battle, these guys have made a career out of having fun.
Model Squad
Model Squad
Supermodel friends explore careers, life and love in the Big Apple.
Rob Dyrdek's Fantasy Factory
Rob Dyrdek's Fantasy Factory
A crew of people come up with new things to do every week. One day, they may work on a business franchise. Another day, they might go and make someone ride a bull, or shoot burritos at people.
Girl Code
Girl Code
Girl Code is an American reality comedy television series on MTV that debuted on April 23, 2013. It is a spin-off series to Guy Code. The series features female actresses, musicians, stand-up comics — plus a few men — who discuss the sisterhood that women share. It was announced on June 13, 2013, that the series has been renewed for a twenty episode second season. Season 2 will premiere on October 29, 2013.
To Rome For Love
To Rome For Love
Diann Valentine takes five beautiful women—Gina Neely, Shay Atkins, Nakita McGraw, Ashley Russell, and Mercedes Young—to Italy. Each in a different stage of their life with unique stories of love, but all share in the same challenges of dating as a black woman in America.
Edge of Alaska
Edge of Alaska
Hidden deep in the wilderness of Alaska is the toughest town in America: McCarthy. Only 42 residents brave the extreme conditions. They are mavericks, trailblazers, risk takers and rabble rousers, all trying to escape their past by surviving at the end of America.
Evil Lives Here
Evil Lives Here
The true stories of people who lived with a killer. How well do you really know your family? Would you recognize the warning signs? Or would you become entangled in evil?
Late Night with Seth Meyers
Late Night with Seth Meyers
Seth Meyers, who is "Saturday Night Live's" longest serving anchor on the show's wildly popular "Weekend Update," takes over as host of NBC's "Late Night" — home to A-list celebrity guests, memorable comedy and the best in musical talent. As the Emmy Award-winning head writer for "SNL," Meyers has established a reputation for sharp wit and perfectly timed comedy, and has gained fame for his spot-on jokes and satire. Meyers takes his departure from "SNL" to his new post at "Late Night," as Jimmy Fallon moves to "The Tonight Show".
Haunted Towns
Haunted Towns
The Tennessee Wraith Chasers (TWC) expand their paranormal mission in "Haunted Towns" as they investigate local hauntings across America.
A wide selection of free online movies are available on GoStreams. You can watch movies online for free without Registration.