Simply Nigella
Relaxed, inspiring and as mouthwatering as ever, Nigella Lawson's latest series shows us that what – and how – we cook really can make us feel better and more alive. Packed with new recipes and tips designed to make our lives easier, Nigella proves that whatever the occasion, food, in the eating and the making, should always be pleasurable.
Keywords:
A Year in the Wild
A Year in the Wild
The breathtaking landscapes and spectacular wildlife of some of Britain's most iconic National Parks, seen through the eyes of people who know them best
How the Universe Works
How the Universe Works
A users' guide to the cosmos, from the Big Bang to galaxies, stars, planets and moons: where did it all come from and how does it all fit together? A primer for anyone who has ever looked up at the night sky and wondered.
MythBusters
MythBusters
MythBusters is a science entertainment television program created and produced by Australia's Beyond Television Productions for the Discovery Channel. The show's hosts, special effects experts Adam Savage and Jamie Hyneman, use elements of the scientific method to test the validity of rumors, myths, movie scenes, adages, Internet videos, and news stories.
Flint Town
Flint Town
Over a two-year period, filmmakers embedded with cops in Flint, Michigan, reveal a department grappling with volatile issues in untenable conditions.
Trigger Warning with Killer Mike
Trigger Warning with Killer Mike
In this funny and provocative series, rapper and activists Killer Mike puts his revolutionary ideas about achieving social change into action.
Country:
Mars
Mars
The maiden crew of the Daedalus spacecraft must push itself to the brink of human capability in order to successfully establish the first sustainable colony on Mars. Set both in the future and in the present day, this series blends scripted elements set in the future with documentary vérité interviews with today's best and brightest minds in modern science and innovation, illuminating how research and development is creating the space technology that will enable our first attempt at a mission to Mars.
Mysteries of the Missing
Mysteries of the Missing
Explore the most startling disappearances of the modern era, looking at what we know happened that fateful day, what the theories behind their vanishing are – and what science can tell us about what really happened.
Made in Great Britain
Made in Great Britain
Series telling the story of how the craft and manufacturing skills have shaped the country's towns and cities and built modern Great Britain.
Gold Rush
Gold Rush
Follow the lives of ambitious miners as they head north in pursuit of gold. With new miners, new claims, new machines and new ways to pull gold out of the ground, the stakes are higher than ever. But will big risks lead to an even bigger pay out?
Criminal Confessions
Criminal Confessions
Delve into the psychological showdown that takes place inside actual police interrogation rooms and dissect what happens to yield a confession.
Hunting ISIS
Hunting ISIS
Follow along as American fighters embedded with the Kurdish YPG militia in Syria, and medics supporting a coalition of local forces in Iraq, begin the difficult push to retake ISIS' capital cities.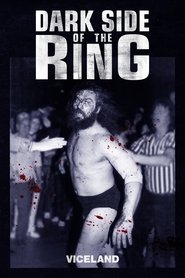 Dark Side of the Ring
Dark Side of the Ring
Exploring the darkest stories from the golden age of professional wrestling and trying to find the truth at the intersection of fantasy and reality.
A wide selection of free online movies are available on GoStreams. You can watch movies online for free without Registration.