Origins: The Journey of Humankind
Hosted by Jason Silva, Origins: The Journey of Humankind rewinds all the way back to the beginning and traces the innovations that made us modern.
Keywords:
Earth's Greatest Spectacles
Earth's Greatest Spectacles
Set in three of the most seasonally changeable landscapes on earth – Svalbard, Okavango and New England – this series showcases the stunning transformations that occur each year, revealing the unique processes behind them and showing how wildlife has adapted to cope with the changes.
True Life/Now
True Life/Now
MTV'sEmmyAward-winningdocumentaryseriesreturnswithanewfranchise;uncoveringstoriesofrealpeopleimmersedintoday'sbiggestsocialphenomena.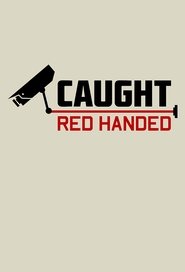 Caught Red Handed
Caught Red Handed
Dom Littlewood looks at clever new ways that the police and the public are catching crooks red handed.
24CH: la série
24CH: la série
Not Available
True Conviction
True Conviction
Not Available
The Trials of Gabriel Fernandez
The Trials of Gabriel Fernandez
A boy's brutal murder and the public trials of his guardians and social workers prompt questions about the system's protection of vulnerable children.
The Fourth Estate
The Fourth Estate
Explore the process and progress of The New York Times and its journalists in covering the Trump administration. Through extraordinary access, on-the-scene filmmaking, and exclusive sit-down interviews, this documentary series illuminates critical issues facing journalism today – including the challenge to the bedrock concept of truth, the changing role of the media, and the Times' response to President Trump's war of words.
Top of the World
Top of the World
Unique views and the stories behind them are highlighted at some of the most gorgeous and epic locations around the world. From unusual vantage points to once-in-a-lifetime panoramic views, each spot offers an immersive, thrilling experience.
Building Alaska
Building Alaska
What does it take to build a house totally off the grid in some of the most unforgiving terrain on the planet? We follow a cast of characters who set out to construct three incredible cabins in the obscure Alaskan wilderness. With no roads and no building supply centers, they'll have to get creative in a new season of Building Alaska.
Second Wives Club
Second Wives Club
Follow a group of young women who are married to wealthy, older, previously-divorced men, and the baggage that comes along with them.
Life and Death Row
Life and Death Row
The story of capital punishment through the eyes of young people whose lives have been shaped by it.
Mysteries Decoded
Mysteries Decoded
Documentary series investigates some of America's greatest unsolved mysteries.
Country:
A wide selection of free online movies are available on GoStreams. You can watch movies online for free without Registration.