Mirzapur
The iron-fisted Akhandanand Tripathi is a millionaire carpet exporter and the mafia don of Mirzapur. His son, Munna, is an unworthy, power-hungry heir who will stop at nothing to inherit his father's legacy. An incident at a wedding procession forces him to cross paths with Ramakant Pandit, an upstanding lawyer, and his sons, Guddu and Bablu. It snowballs into a game of ambition, power and greed that threatens the fabric of this lawless city.
Genre : Action & Adventure, Crime
Actors : Abhishek Banerjee, Ali Fazal, Bramhaswaroop Mishra, Divyendu Sharma, Harshita Gaur, Kulbhushan Kharbanda, Pankaj Tripathi, Prashant Kumar, Rajesh Tailang, Rasika Dugal, Shaji Chaudhary, Sheeba Chaddha, Shriya Pilgaonkar, Shweta Tripathi, Vikrant Massey
Studio :
Networks : Amazon
Director : Karan Anshuman, Puneet Krishna, Vineet Krishnan
Keywords:
Never Say Goodbye
Never Say Goodbye
Thistrue-crimeseriesfeaturesindividualswhosharetheirheartfeltperspectivesoflovedoneswhofellvictimtohorrificandsenselessactsofcrime.
Fakes
Fakes
Teenage best friends Zoe and Becca set out to build their own fake ID empire, but when business starts booming, their life of crime gets way too real.
Castlevania
Castlevania
A dark medieval fantasy following the last surviving member of the disgraced Belmont clan, trying to save Eastern Europe from extinction at the hand of Vlad Dracula Tepe himself. Inspired by the classic video game series.
Pandora
Pandora
Set in the year 2199, a young woman who has lost everything finds a new life at Earth's Space Training Academy where she learns to defend the galaxy from intergalactic threats.
Hunters
Hunters
A diverse band of Nazi Hunters living in 1977 New York City discover that hundreds of high ranking Nazi officials are living among us and conspiring to create a Fourth Reich in the U.S. The eclectic team of Hunters set out on a bloody quest to bring the Nazis to justice and thwart their new genocidal plans.
Murder in the First
Murder in the First
Murder in the First follows homicide detectives Terry English and Hildy Mulligan as they investigate a multitude of tragedies in San Francisco.
Murdoch Mysteries
Murdoch Mysteries
A Victorian-era Toronto detective uses then-cutting edge forensic techniques to solve crimes, with the assistance of a female coroner who is also struggling for recognition in the face of tradition, based on the books by Maureen Jennings.
Bored to Death
Bored to Death
Jonathan Ames, a young Brooklyn writer, is feeling lost. He's just gone through a painful break-up, thanks in part to his drinking, can't write his second novel, and carouses too much with his magazine editor. Rather than face reality, Jonathan turns instead to his fantasies — moonlighting as a private detective — because he wants to be a hero and a man of action.
Killing Eve
Killing Eve
A security consultant hunts for a ruthless assassin. Based on the Villanelle novellas by Luke Jennings.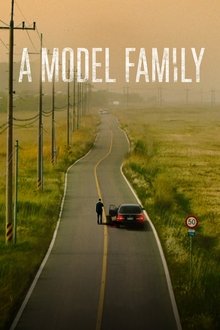 A Model Family
A Model Family
After unwittingly stealing money from a cartel, a cash-strapped professor finds the only way to save his broken family is by working as a drug courier.
Impact of Murder
Impact of Murder
In "Impact of Murder," Investigation Discovery uses the victim impact statement as a storytelling device. These statements are delivered in court allowing a family member or friend to describe the impact of a crime. They are a source of strength for those who feel helpless in the face of a senseless crime, and they help crime victims recover from the collateral damage inflicted, giving them a sense of power as they stand up in court to address the perpetrator. Through the victim's words, viewers come to understand the emotional damage endured as well as the significance of the life that was taken.
Country:
Negima!? Magister Negi Magi
Negima!? Magister Negi Magi
Wizard Negi Springfield may be a boy, but he has a man-sized job to do! Fresh from the Academy of Magic, Negi continues his training as an instructor at Mahora Academy in Japan. But before he can get his Master's in magic, the 31 schoolgirls of Class 3-A are gonna keep him up all night cramming for a final exam in will power. Temptation aside, Negi has more on his syllabus than flirting and spells. Darkness is closing in, and Negi is gonna need help from his student bodies to drive the ghouls from their school. These girls want to prove that they're best in class, and extra credit is available to the cuties that aren't afraid of after hours phantom fighting – especially if it means more time with their favorite professor.
A wide selection of free online movies are available on GoStreams. You can watch movies online for free without Registration.