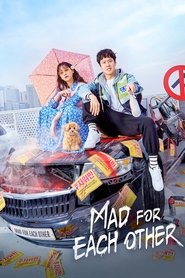 Mad for Each Other
Bothered to realize they are next-door neighbors and share a psychiatrist, a man and a woman find it's impossible to stay out of each other's way.
IMDb:

8 / 2

Release : 2021
Status:

Ended

Country : South Korea
Duration:

35
Keywords:
Lucky 7
Lucky 7
What would you do if you won the lottery? How would it change your life? Follow a group of seven gas station employees in Queens, New York, who have been chipping into a lottery pool for years, never thinking they'd actually win. They need to be careful what they wish for, because while the money could solve problems for each of them, it will forever change the close-knit bonds these friends have formed.
Samurai Champloo
Samurai Champloo
Mugen is a ferocious, animalistic warrior with a fighting style inspired by break-dancing. Jin is a ronin samurai who wanders the countryside alone. They may not be friends, but their paths continually cross. And when ditzy waitress Fuu gets them out of hot water with the local magistrate, they agree to join her search for the "samurai who smells of sunflowers."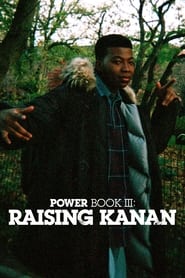 Power Book III: Raising Kanan
Power Book III: Raising Kanan
Chronicles the early years of Kanan Stark.
Dirty Sexy Money
Dirty Sexy Money
The Darling family's obscene wealth and enormous power makes them easy targets for their rivals, enemies, and the tabloids. Patriarch Tripp uses his money and influence to shield his five adult children from the prying eyes of the world. As the Darlings' reluctant personal lawyer, Nick George has barely begun to discover the legal – and illegal – needs of the family. Blackmail threats. Questionable deals. Illegitimate children. Illicit affairs. It will take every trick he can think of to keep them out of the tabloids – and out of jail. But if he can solve his father's mysterious death, it might be worth the hassle. Enter a seductive world of glamorous people, exclusive parties and delicious intrigue.
Omniscient
Omniscient
In a city where citizens are monitored 24/7, a tech employee must outsmart her surveillance drone in order to investigate a murder.
The Irregulars
The Irregulars
In Victorian London, a gang of troubled street teens are manipulated into solving crimes for the sinister Doctor Watson and his mysterious business partner, the elusive Sherlock Holmes. As the crimes take on a horrifying supernatural edge and a dark power emerges, it'll be up to the Irregulars to come together to save not only London but the entire world.
Dan Vs.
The Misery Index
The Misery Index
Two teams, each with one contestant and two Impractical Jokers, will compete against each other by attempting to rate hilarious and miserable real-life events on a scale of 1-100 based on the "Misery Index," a ranking system created by a team of therapists.
Country:
Girlboss
Girlboss
Sophia is a rebellious, broke anarchist who refuses to grow up. She stumbles upon her passion of selling vintage clothes online and becomes an unlikely businesswoman. As she builds her retail fashion empire, she realizes the value and the difficulty of being the boss of her own life.
Rob & Big
Rob & Big
Rob & Big is an American reality television series that follows the lives of professional skateboarder/actor/producer Rob Dyrdek and his best friend and bodyguard Christopher "Big Black" Boykin. Over 70 million viewers watched the show's first season, and it was ranked #1 in its time slot for its target demographic among other cable TV shows.
Produced by Ruben Fleischer, the show premiered on November 4, 2006. After 32 episodes, it ended on April 23, 2008.
Criminal Minds: Beyond Borders
Criminal Minds: Beyond Borders
Criminal Minds: Beyond Borders is a drama about the specialized International Division of the FBI tasked with solving crimes and coming to the rescue of Americans who find themselves in danger while abroad.
Comrade Detective
Comrade Detective
In the 1980s, millions of Romanians tuned in to Comrade Detective, a gritty, sexy, communist buddy cop show that has now been digitally remastered and dubbed into English for the first time.
A wide selection of free online movies are available on GoStreams. You can watch movies online for free without Registration.