Love & Hip Hop Atlanta
Love & Hip Hop: Atlanta is the Atlanta based spin-off of Love & Hip Hop. It premiered on June 18, 2012, on VH1 and chronicles the lives of several women who are involved with hip hop. The second season premiered on April 22, 2013, with new cast members: Atlanta DJ and radio personality Traci Steele plus DJ Babey Drew, Traci's ex and father of their son Little Drew.
Genre : Reality, Reality-TV
Actors : Ariane Davis, Deborah Bryant, Erica Dixon, Joseline Hernandez, Karlie Redd, Kirk Frost, Lil Scrappy, Mimi Faust, Rasheeda, Stevie J., Yung Joc
Studio :
Networks : VH1
Director :
Keywords:
Car Masters: Rust to Riches
Car Masters: Rust to Riches
The colorful crew at Gotham Garage overhauls an eclectic collection of cars and trucks, trading up to a showstopper they can sell for big bucks.
Country:
An Idiot Abroad
An Idiot Abroad
An Idiot Abroad is a British travel documentary television series broadcast on Sky1 and Science, as well as spin-off books published by Canongate Books, created by Ricky Gervais and Stephen Merchant and starring Karl Pilkington. The ongoing theme of both the television series and the books is that Pilkington has no interest in global travel, so Merchant and Gervais make him travel while they stay in the United Kingdom and monitor his progress.
Rehab Addict
Rehab Addict
Nicole Curtis works in Minneapolis and Detroit discovering houses that were once the best part of their neighborhood but are starting to fall apart. She recruits her crew to come out and rebuild the houses to their original glory days. is a sweet-talking, hammer-swinging whirlwind.
Roman Atwood's Day Dreams
Roman Atwood's Day Dreams
Not Available
Celebrity Big Brother
Celebrity Big Brother
Follow a group of American celebrities living together in a house outfitted with 87 HD cameras and more than 100 microphones, recording their every move 24 hours a day. Each week, someone will be voted out of the house, with the last remaining Houseguest receiving a grand prize.
Foxy Ladies
Foxy Ladies
Not Available
Tiny House Nation
Tiny House Nation
Tiny House Nation takes renovation experts John Weisbarth and Zack Griffinh across America to help design and construct tiny dream homes in spaces under 500 square feet. Tiny House Nation proves size doesn't matter it's creative that counts!
So Sharp
So Sharp
Todd Sharp is the coach of the University of Louisville Dance Team, the Ladybirds, and he's driven, precise and over-the-top. The team has over 15 national championships under their belt and with this year's nationals fast approaching, Todd will push the ladies to another victory, even if it kills him.
The Great Christmas Light Fight
The Great Christmas Light Fight
Four families will compete each week to transform their homes for the holidays in just 21 days.
Country: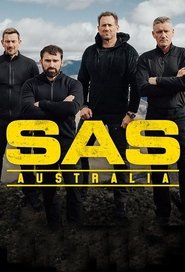 SAS Australia
SAS Australia
Based on the hit British reality TV Series SAS: Who Dares Wins, the Australian production has a mix of celebreties, sportspeople and convicted criminals trying to pass selection. SAS Australia sees Aussie celebrities take on a series of physical and psychological tests from the real SAS selection process. This is not a game. There is no winner; there is no prize. These star recruits will eat, sleep and train together in punishing conditions, with no allowances made for their celebrity status or gender. An elite team of ex-Special Forces soldiers will subject them to extreme physical endurance, sleep deprivation, interrogation and psychological testing, pushing the stars beyond their limits every step of the way. Some will break and withdraw. Who has what it takes to tough it out to the end? Completely unscripted.
Six Degrees with Mike Rowe
Six Degrees with Mike Rowe
Mike Rowe shows how many things in the world are connected. By using historical facts, Mike takes two seemingly unrelated things and shows an indirect connection.
Off the Grid, On the Beach
Off the Grid, On the Beach
Not Available
A wide selection of free online movies are available on GoStreams. You can watch movies online for free without Registration.