Little Women: Atlanta
These new little ladies turn it up wherever they go, especially with club promoter Emily Fernandez leading the charge with identical twins, Andrea and Amanda Salinas, Bri Barlup, Ashley "Minnie" Ross and Tiffany "Monie" Cashette. The drama heats up with these friends as catfights erupt among their feisty personalities and power hierarchies. Like many friends, they deal with problems with their parents, fights over men and one little lady even has a baby on the way. When it comes down to it, this clique is not afraid to get into it with each other, but together they face the daily challenges that come with being a little person while proving they are the true queens of Atlanta.
Keywords:
Too Stupid to Die
Too Stupid to Die
The story of a backyard group of friends who are making a name for themselves with nothing but blood, sweat and fearlessness.
Escape the Night
Escape the Night
Welcome to "Escape the Night." In this surreality competition series, hosted by Joey Graceffa, 10 guests are invited from the modern world to attend a dinner at his newly acquired mansion estate, which has been locked in the 1920's; when America was roaring… roaring with madness. This is a dinner party to die for. No one is safe.
Mariah's World
Mariah's World
Follow the life of singer Mariah Carey as she begins her "The Sweet Sweet Fantasy" Tour around Europe and plans to get married.
Junkyard Empire
Junkyard Empire
Not Available
Tiny House, Big Living
Tiny House, Big Living
Couples learn what it really means to downsize when they take the plunge into the tiny house real estate market. At an average size of only 180 square feet, watch as clients meet with their builders, or decide to build these tiny homes all by themselves, and follow along through the construction process until the house is complete.
Kindred Spirits
Kindred Spirits
Ghost hunters Adam Berry and Amy Bruni help real families who claim to be bedeviled by paranormal activity in their homes.
Country:
Racing Wives
Racing Wives
The daily lives of a group of racing wives in Lake Norman, N.C., where the who's who of stock car racing live. Go inside the personal and professional lives of the women as they support their husbands, friends and one another, both on and off the raceway.
Survivor 2018
Survivor 2018
Themostpopularsurvivaltv-realityworldwide,comingtothescreenswith2018staffinTurkey.
Lone Star Law
Lone Star Law
Follow Viewers get unprecedented access to the more than 500 agents of Texas Parks and Wildlife wardens who embark on dangerous missions to apprehend those who commit crimes against nature. The series captures the more than 60,000 arrests each year made by the wardens as they execute undercover stings, work on ongoing investigations and protect their territories.
An Idiot Abroad
An Idiot Abroad
An Idiot Abroad is a British travel documentary television series broadcast on Sky1 and Science, as well as spin-off books published by Canongate Books, created by Ricky Gervais and Stephen Merchant and starring Karl Pilkington. The ongoing theme of both the television series and the books is that Pilkington has no interest in global travel, so Merchant and Gervais make him travel while they stay in the United Kingdom and monitor his progress.
Flip It Like Disick
Flip It Like Disick
A look inside the lavish personal and professional world of Scott Disick, as he embarks on an endeavor of high-end home flipping.
Country: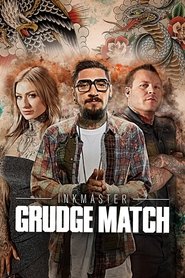 Ink Master: Grudge Match
Ink Master: Grudge Match
Past Ink Master competitors get a chance to settle the score against old rivals in this reality tattoo competition.
A wide selection of free online movies are available on GoStreams. You can watch movies online for free without Registration.