Jon & Kate Plus 8
Jon & Kate Plus 8, renamed Kate Plus 8 for the sixth and seventh seasons, is an American reality television series which aired from April 4, 2007 until September 12, 2011. After the success of two one-hour specials, Surviving Sextuplets and Twins and Sextuplets and Twins: One Year Later, the series aired on the Discovery Health Channel for the first two seasons before being moved to TLC. It follows the daily lives and challenges of the Gosselin family, consisting of parents Jon and Kate and their eight children: fraternal twins and sextuplets.
During its run, the series was one of the network's highest-rated programs, with the fifth season premiere seen by a record 9.8 million viewers, the most watched show of that evening including broadcast television, twice as many viewers as the show's previous series high.
After the Gosselins' divorce in 2009, the final episode of Jon & Kate Plus 8 aired on November 23, 2009, announced by TLC three days earlier. The series was later renamed Kate Plus 8 on June 6, 2010, focusing on Kate as a divorced mother raising the children, with Jon appearing less frequently. However, filming was later suspended due to Jon's lawyers delivering letters to TLC demanding that they cease and desist production and barred production crews from the couple's Pennsylvania property on October 1, 2009. This led to putting the show's revamping on hold. TLC planned for "a series of specials" if the series did not go into production.
Genre : Family, Reality-TV
Actors : Aaden Gosselin, Alexis Gosselin, Cara Gosselin, Collin Gosselin, Hannah Gosselin, Joel Gosselin, Jonathan Gosselin, Kate Gosselin, Leah Gosselin, Madelyn Gosselin
Studio :
Networks : Discovery Health Channel
Director :
Keywords:
Ridiculous Cakes
Ridiculous Cakes
You'll be wowed and downright impressed—and perhaps a bit hungry for dessert—when you see showstopping creations from some of the best cake artists across the country. In place of usual layered chocolate, vanilla and red velvet beauties, these showstopping features will include a massive 500-pound replica of Earth and an upside-down chandelier. They're changing the cake game once and for all, and on Ridiculous Cakes, you'll get an insider's look at how these masterpieces are designed, created and decorated.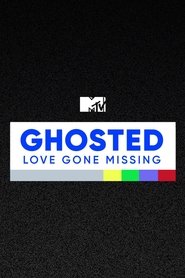 Ghosted: Love Gone Missing
Ghosted: Love Gone Missing
An investigative series where the hosts help distraught individuals track down and confront a former lover, friend, or family member in an effort to uncover the harsh realities of why they ghosted them.
Country:
Skin Tight
Livin' Lozada
Livin' Lozada
Livin' Lozada follows the lives of Evelyn Lozada, of "Basketball Wives" fame, and her 21-year-old daughter Shaniece. Evelyn has moved on from the heartache of her highly publicized divorce in a big way. She is engaged to big league baseball player Carl Crawford and the happy couple have a one-year-old son, Leo. Between learning to be a mom all over again, setting up a new home in Los Angeles for her and her family, working on getting the sequel to her first book published, as well as dealing with issues surrounding her family back East… Evelyn has a lot going on!
Terrace House: Aloha State
Terrace House: Aloha State
The beautiful island of Oahu is host to a new batch of six strangers who share a single roof, multiple conflicts and no script in this reality series.
Johnny Bravo
Johnny Bravo
Johnny Bravo tells the story of a biceps-bulging, karate-chopping free spirit who believes he is a gift from God to the women of the earth. Unfortunately for Johnny, everyone else sees him as a narcissistic Mama's boy with big muscles and even bigger hair. In short, he is the quintessential guy who 'just doesn't get it.' No matter what he does, or where he finds himself, he always winds up being his own worst enemy.
Last Stop Garage
Last Stop Garage
Not Available
The Who Was? Show
The Who Was? Show
Fresh voices bring some of the most famous names in history to life. A live-action sketch comedy show based on the series of best-selling books.
Bachelorette Weekend
Bachelorette Weekend
Not Available
Million Dollar Listing Los Angeles
Million Dollar Listing Los Angeles
Go inside the lives of top LA real estate agents as they broker big deals and drama.
Shark Tank Australia
Shark Tank Australia
Shark Tank is an Australian reality competition television series on Network Ten. Based on the international Dragons' Den and Shark Tank format, it has aspiring entrepreneur-contestants make business presentations to a panel of "shark" investors.
Moonshiners
Moonshiners
Think the days of bootleggers, backwoods stills and "white lightning" are over? Not a chance! It's a multi-million dollar industry. But perhaps more importantly to the moonshiners, it's a tradition dating back hundreds of years, passed down to them from their forefathers. It's part of their history and culture. While this practice is surprisingly alive and well, it's not always legal. Moonshiners tells the story of those who brew their shine – often in the woods near their homes using camouflaged equipment – and the local authorities who try to keep them honest. Viewers will witness practices rarely, if ever, seen on television including the sacred rite of passage for a moonshiner – firing up the still for the first time. They will also meet legends, including notorious moonshiner Marvin "Popcorn" Sutton.
A wide selection of free online movies are available on GoStreams. You can watch movies online for free without Registration.