Hellier
Driven by a plea for help from a man in Appalachia under supernatural assault, a small crew of paranormal researchers find themselves in a dying coal town, where a series of strange coincidences leads them to a decades-old mystery with far-reaching implications. From the Planet Weird Network
Keywords:
Cancer: The Emperor of All Maladies
Cancer: The Emperor of All Maladies
The documentary series aims to reshape the way the public sees cancer and strip away some of the fear and misunderstanding that has long surrounded it. The story of cancer is a story of human ingenuity, resilience, and perseverance but also of hubris, paternalism and misperception.
The Great Canadian Baking Show
The Great Canadian Baking Show
Canadian version of hit British baking competition. 10 amateur bakers from across Canada compete in a series of themed culinary challenges.
Larva
Vera
Vera
A sharp detective with a messy life, DCI Vera Stanhope patrols her "patch" of northeast England, pursuing the truth in cases of murder, kidnapping, and blackmail. Vera is obsessive about her work and faces the world with caustic wit, guile and courage.
Back in Time for Tea
Back in Time for Tea
The Ellis family travel back in time to discover how changing food in the north of England reveals what life was like for working class families over the past 100 years.
Off Shore Trades
Off Shore Trades
IMDb: 7
1985
50 min | 52 min (BBFC entry for UK DVD)min
Jim'sdatewithnewgirlfriend,estateagentSusanYoung,isinterruptedwhenheiscalledintoinvestigatethedeathofyoungscubadriverJacquesLaval,whomthepathologistbelieveswasmurdered.JimfindsevidencethatJacqueswassmugglinginheroinwithanotherdiver.AtthesametimeMoiraMontauban,trophywifeofanarrogantFrenchfilmstar,disappears.WhenJimcatchesupwithherhefindsshehasmadeanewlifeforherself-butunfortunately,[email protected]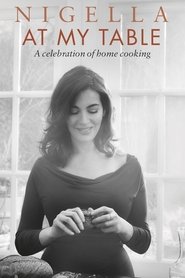 Nigella: At My Table
Nigella: At My Table
Nigella Lawson shows us food we can all bring to our own tables, vibrant and varied but always relaxed.
Making a Murderer
Making a Murderer
Filmed over 10 years, this real-life thriller follows a DNA exoneree who, while exposing police corruption, becomes a suspect in a grisly new crime.
Atlantic: The Wildest Ocean on Earth
Atlantic: The Wildest Ocean on Earth
Three-part nature documentary series exploring the natural history of the Atlantic Ocean.
Unforgettable
Unforgettable
Former Syracuse, New York, police detective Carrie Wells has hyperthymesia, a rare medical condition that gives her the ability to visually remember everything. She reluctantly joins the New York City Police Department's Queens homicide unit after her former boyfriend and partner asks for help with solving a case. The move allows her to try to find out the one thing she has been unable to remember, which is what happened the day her sister was murdered.
Arthur & George
Arthur & George
Arthur & George is a three-part adaptation of Julian Barnes' novel about Sherlock Holmes creator Arthur Conan Doyle as played by actor Martin Clunes.
Set in 1906 in Staffordshire, Hampshire and London the drama follows Sir Arthur and his trusted secretary, Alfred 'Woodie' Wood as they investigate the case of George Edalji, a young Anglo-Indian solicitor who was imprisoned for allegedly mutilating animals and writing obscene letters.
Strange Events
Strange Events
In a world where monsters, ghosts and other dreadful creatures are a reality, nightmares can come true. And they will. An anthology that delves into the paranormal, the bizarre and the downright insane. No place is safe.
A wide selection of free online movies are available on GoStreams. You can watch movies online for free without Registration.