Good Eats: Reloaded
Alton Brown renovates, updates — and in some cases, repairs — classic episodes of the long-running series.
Keywords:
The Big Family Cooking Showdown
The Big Family Cooking Showdown
In this unscripted series, families passionate about food serve up their most delicious dishes for the chance to be crowned Britain's best home cooks.
Little Big Shots
Little Big Shots
British version of the reality competition that shines the spotlight on some of the world's most talented children.
American Boyband
American Boyband
Kevin Abstract wants to be a pop star. Along with his self-proclaimed boy band "Brockhampton" he is on a mission to translate his faithful online following into real world success.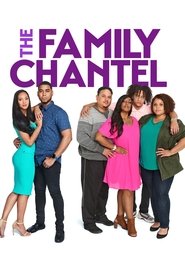 The Family Chantel
The Family Chantel
The lives of 90 Day Fiancé: Happily Ever After? fan-favorites Pedro and Chantel and their lively in-laws. Buckle up as they try to move past their differences and come together as an extended family.
Rhythm + Flow
Rhythm + Flow
In this music competition show, judges Tip "T.I." Harris, Cardi B and Chance the Rapper hit the streets to find the next rap superstar.
Desert Flippers
Desert Flippers
Wisconsin transplants Eric and Lindsey Bennett are transforming sunny Palm Springs, California one dilapidated house at a time, renovating 20 properties a year while raising two small children.
Racing Wives
Racing Wives
The daily lives of a group of racing wives in Lake Norman, N.C., where the who's who of stock car racing live. Go inside the personal and professional lives of the women as they support their husbands, friends and one another, both on and off the raceway.
Cooking on High
Cooking on High
In the first-ever competitive cannabis cooking show, two chefs prepare mouthwatering marijuana-infused dishes for a panel of very chill celeb judges.
Matilda and the Ramsay Bunch
Matilda and the Ramsay Bunch
Join Matilda as she cooks up a storm and goes on adventures with her family.
Lone Star Law
Lone Star Law
Follow Viewers get unprecedented access to the more than 500 agents of Texas Parks and Wildlife wardens who embark on dangerous missions to apprehend those who commit crimes against nature. The series captures the more than 60,000 arrests each year made by the wardens as they execute undercover stings, work on ongoing investigations and protect their territories.
The Lowe Files
The Lowe Files
Follow Rob Lowe and his two sons, Matthew and John Owen, as they investigate unsolved legends and eerie age-old stories on a bonding family adventure years in the making.
Kitchen Nightmares
Kitchen Nightmares
Chef Ramsay attempts to do the impossible: turn one ordinary and empty restaurant into the most popular, sought-after venue in town. There's no time for polite small talk as he embarks on his mission to turn around the fortunes of each restaurant in just one week and save them from their living nightmares.
A wide selection of free online movies are available on GoStreams. You can watch movies online for free without Registration.