Ghost Adventures: Serial Killer Spirits
Exploring haunted locations associated with infamous serial killers, Zak Bagans and the Ghost Adventures team – Aaron Goodwin, Jay Wasley and Billy Tolley – seek to document whether malicious energy has been left behind by sadistic killers and their evil acts.
Keywords:
Don't F**k with Cats: Hunting an Internet Killer
Don't F**k with Cats: Hunting an Internet Killer
A group of online justice seekers track down a guy who posted a video of him killing kittens.
Rookie Blue
Rookie Blue
Ambitious young cops try to prove themselves in their high-stakes careers, in which the smallest mistake can have deadly consequences. At the core of the close-knit group is perfectionist Andy McNally, whose father was a homicide detective before he burned out on the job. The series follows Andy and her four colleagues — Dov Epstein, Gail Peck, Traci Nash and Chris Diaz — as they experience the trials, triumphs and tribulations of police work, as well as its effect on their personal lives.
Gone
Gone
The survivor of a famous child-abduction case joins a special task force dedicated to solving abductions and missing person cases.
The Adventures of Tintin
The Adventures of Tintin
Travel with Tintin, the young and intrepid Belgian reporter, and his faithful dog Snowy as they take you from Tibet to the Moon, or from Egypt to the depths of the sea — solving mysteries, pursuing truth and justice, and gambling with their lives.
The Mob Doctor
The Mob Doctor
For most physicians, the Hippocratic oath is sacred. But for one Chicago doctor, who is indebted to the mafia, saving lives isn't her only concern. The Mob Doctor is a fast-paced medical drama focusing on a young female surgeon caught between two worlds as she juggles her promising medical career with her family's debt to Chicago's Southside mob.
The Perfect Murder
The Perfect Murder
"The Perfect Murder" brings viewers some of the most diabolical, perplexing murder cases to land on detectives' desks – the kind of cases that make or break careers and provide fodder for Hollywood mystery movies. These ingenious killers are every detective's worst nightmare. Whether by planting false evidence, or writing anonymous letters to police, these murderers will stop at nothing to stay one step ahead and get away with the perfect murder. In this program, we focus on the investigation, as detectives slowly put the pieces together to unravel the twisted truth. As detectives uncover new evidence, and turn to new suspects, we flashback through stylized reenactment, to depict each possible theory of what may have happened. For the killer, it's THE PERFECT MURDER. Detectives hit dead end after dead end, and wrong suspects are discarded. But one new clue can lead to another and the cold case suddenly gets hot. Truth is, it's the perfect murder… until it's not.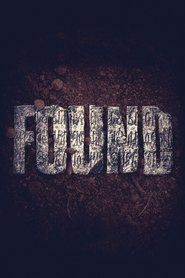 Found
Found
A group of experts fan out across the nation to investigate unexplained objects found by ordinary people in their own backyards across America. They study the objects, test them, date them, and deliver real answers about the object's origins.
Out There with Jack Randall
Out There with Jack Randall
Zoologist Jack Randall journeys into Australia's Outback to encounter extraordinary wildlife.
Country:
Killer Ratings
Killer Ratings
Brazilian TV personality and politician Wallace Souza faces accusations of masterminding the violent crimes he reported on and rallied against.
Country:
The Terror
MythBusters
MythBusters
MythBusters is a science entertainment television program created and produced by Australia's Beyond Television Productions for the Discovery Channel. The show's hosts, special effects experts Adam Savage and Jamie Hyneman, use elements of the scientific method to test the validity of rumors, myths, movie scenes, adages, Internet videos, and news stories.
Animal Empires
Animal Empires
Animals congregate in places where their basic needs can be met: havens from predators where competition for food is manageable and breeding opportunities are abundant. Journey to the habitats of these one-of-a-kind animals and learn their survival stories, from nesting fairy penguins, to migrating caribou.
A wide selection of free online movies are available on GoStreams. You can watch movies online for free without Registration.