Fire Island
NYC professionals trade the stress of the big city for the fun and sun of Fire Island Pines, a town on New York's Fire Island
Keywords:
The Night That Didn't End
The Night That Didn't End
Horrifying memories can play back in an endless loop for people who have lost a loved one to murder; these painful recollections may also contain critical clues that can help detectives piece together the final hours of a victim's life.
Gold Rush
Gold Rush
Follow the lives of ambitious miners as they head north in pursuit of gold. With new miners, new claims, new machines and new ways to pull gold out of the ground, the stakes are higher than ever. But will big risks lead to an even bigger pay out?
Celebrity Watch Party
Celebrity Watch Party
Celebrities and their families watch and react to the week's most interesting television shows in the comfort of their own homes.
Jailbirds
Jailbirds
At the Sacramento County Jail, incarcerated women fight the power and one another as they try to make the best of life — and love — on the inside.
Country:
Road Rivals
Road Rivals
Meet Russ Malkin and Charley Speed, chalk and cheese when it comes to their tastes in travel and now they're off on an epic journey through Europe and the US together. Russ is an adventurer, having travelled the world with Ewan McGregor on 'Long Way Down'. Charley is a contributor to the international luxury magazine, Lusso, was VH1 Vogue's Male Model of the Year, ex-Britain's Next Top Model judge, and doesn't camp.
Kindred Spirits
Kindred Spirits
Ghost hunters Adam Berry and Amy Bruni help real families who claim to be bedeviled by paranormal activity in their homes.
Country:
The Pack
The Pack
In this global adventure, 12 teams of dogs and their human companions compete in fun and exciting challenges celebrating their incredible bond. At stake at the end of this unforgettable journey is a life-changing prize – $500,000 for the winning duo and $250,000 for an animal charity.
Jersey Shore: Family Vacation
Jersey Shore: Family Vacation
The cast of Jersey Shore swore they would always do a vacation together. Now, five years, five kids, three marriages, and who knows how many GTL sessions later, the gang is back together and on vacation in a swanky house in Miami Beach.
Mästarnas mästare
Mästarnas mästare
A Swedish sport competition based on "Eeuwige roem" (Eternal Glory.)
The Block
The Block
Follow couples as they compete against each other to renovate houses and sell them at auction for the highest price.
RuPaul's Drag Race All Stars: Untucked!
RuPaul's Drag Race All Stars: Untucked!
Untucked: All Stars is the access-all-areas pass to the drama that you didn't see on the runway. See what happens behind the scenes when the queens let their tucks breathe… and let their emotions flow.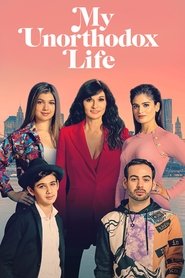 My Unorthodox Life
My Unorthodox Life
The personal and professional life of fashion mogul Julia Haart – former member of an ultra-Orthodox Jewish community turned CEO of Elite World Group.
A wide selection of free online movies are available on GoStreams. You can watch movies online for free without Registration.