Fire Island
NYC professionals trade the stress of the big city for the fun and sun of Fire Island Pines, a town on New York's Fire Island
Keywords:
Sweet Home Oklahoma
Sweet Home Oklahoma
Jennifer Welch, Josh Welch, Lee Murphy, and Angie "Pumps" Sullivan challenge the conventions of conservative society, while their unique friendships hilariously reveal that the daily triumphs and struggles of small-city life are more wild, fun and memorable than meets the eye.
Leah Remini: It's All Relative
Leah Remini: It's All Relative
Behind the scenes of Leah Remini and her family finding an interest in their local home in Los Angeles.
What Would You Do?
What Would You Do?
An American television news magazine and hidden camera show. Actors act out scenes of conflict or illegal activity in public settings while hidden cameras videotape the scene, and the focus is on whether or not bystanders intervene, and how. Variations are also usually included, such as changing the genders, the races or the clothing of the actors performing the scene, to see if bystanders react differently. Quiñones appears at the end to interview the bystanders about their reactions. As the experiment goes on, psychology professors, teachers, or club members watch and discuss the video with Quiñones, explaining and making inferences on the bystanders' reactions.
Catch a Contractor
Catch a Contractor
Who do you turn to when a home renovation job goes horribly awry? Spike's original docu-reality series, "Catch a Contractor," aims to turn the table on contractors who have done their clients wrong. Host Adam Carolla helps homeowners regain their dignity and their humble abodes from the clutches of crooked contractors.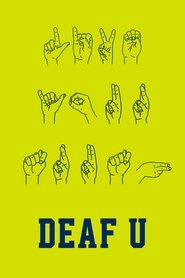 Deaf U
Deaf U
In this reality series, a tight-knit group of Deaf and hard of hearing students share their stories and explore life at Gallaudet University.
Dating Naked
Dating Naked
A reality series in which a man and a woman date two different naked suitors on a remote exotic location.
Monica The Medium
Monica The Medium
A fascinating look at Monica, a junior at Penn State navigating friends, family, relationships – and the fact that she's a medium and can talk to dead people. Her uncommon vocation provides an endless supply of emotional and engaging stories, with a unique millennial perspective
Outback Truckers
Outback Truckers
Jump in the cab with some of the men and women behind the wheel of monster road trains and reveals what life is really like on the wide-open road. Highly dramatic, often humorous, Outback Truckers reveals the true blue heart and soul of Aussie trucking.
The Biggest Loser
The Biggest Loser
The Biggest Loser features obese people competing to win a cash prize by losing the highest percentage of weight relative to their initial weight.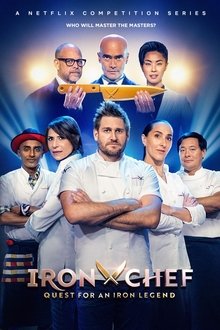 Iron Chef: Quest for an Iron Legend
Iron Chef: Quest for an Iron Legend
The legendary Iron Chef series is reborn with a supersized approach to the ground-breaking culinary competition that started it all. It's been called the toughest culinary challenge a chef will ever experience. This is where world-class cuisine meets high-octane sports. Five new trailblazing Iron Chefs will welcome brave Challenger Chefs to the reimagined Kitchen Stadium, where they'll face off and be pushed to the limits of endurance and creativity, as they cook up extraordinary culinary creations. The competition's most successful Challenger will return to battle in a grand finale for the chance to be named the first ever "Iron Legend."
The Curious Creations of Christine McConnell
The Curious Creations of Christine McConnell
Wickedly talented baker and artist Christine McConnell fills her home with haunting confections, creepy crafts — and wildly inappropriate creatures.
Country:
Basketball Wives LA
Basketball Wives LA
The Los Angeles based spin-off of Basketball Wives, Basketball Wives LA follows the lives of a group of women with relationships to some of the biggest basketball players in the game.
A wide selection of free online movies are available on GoStreams. You can watch movies online for free without Registration.