Dangerous Woman Diaries
Four-partdocumentaryseriesfollowingpopsuperstarArianaGrandeduringher2017tourandthroughthecreationofherstudioalbum,Sweetener.
Keywords:
Declassified: Untold Stories of American Spies
Declassified: Untold Stories of American Spies
Explore the true stories of America's covert operations told firsthand by the agents who lived it, while getting unprecedented access to the riveting and secret world of espionage. Hosted by former U.S. Congressman, former House Intelligence Committee chair and current CNN national security contributor Mike Rogers.
Move
Move
Discoverthebrilliantdancersandchoreographerswhoareshapingtheartofmovementaroundtheworldinthisdocumentaryseries.
Mythbusters Jr.
Mythbusters Jr.
Six of America's most talented kids get a chance to show off their amazing ingenuity and STEAM (Science, Technology, Engineering, Arts, and Math) skills as they tackle myths similar to those seen in MythBusters, ranging from driving, explosions, chemistry, physics, popular culture and more.
Lore
Lore
This anthology series brings to life Aaron Mahnke's "Lore" podcast and uncovers the real-life events that spawned our darkest nightmares. Blending dramatic scenes, animation, archive and narration, Lore reveals how our horror legends – such as vampires, werewolves and body snatchers – are rooted in truth.
In An Instant
In An Instant
In an instant, life can change forever and that moment will define who you are. More than just a retelling of heart pounding first-person accounts of the world's most harrowing tales of survival, these tales are brought to life with breathtaking dramatizations of the moment before and after life was forever changed.
Back in Time for Tea
Back in Time for Tea
The Ellis family travel back in time to discover how changing food in the north of England reveals what life was like for working class families over the past 100 years.
Killer Women with Piers Morgan
Killer Women with Piers Morgan
Piers Morgan travels through the southern states of Texas and Florida to meet some of America's most notorious female murderers. Piers' journey of discovery is aimed at gaining a full understanding of three complex cases. He ventures behind bars to come face to face with women who have carried out the most unspeakable crimes in a quest to discover what drove these women to kill and investigate the truth behind each case.
Marvel's Hero Project
Marvel's Hero Project
This 20-episode series shares the remarkable, positive change several young heroes are making in their own communities across the country. These inspiring kids have dedicated their lives to selfless acts of bravery and kindness, and now, Marvel celebrates them as the true Super Heroes they are by welcoming them into Marvel's Hero Project.
A Season With
A Season With
From the classroom to the locker room to the kick-off each week, viewers are transported behind-the-scenes, beyond the field and into the lives of these student athletes as they compete throughout the season. Go deep inside the world of a Division One college football program and follow the players and coaches as their respective season long journeys unfold.
Dark Waters: Murder in the Deep
Dark Waters: Murder in the Deep
Viewers are taken deep into the world of maritime murders. Despite its promise of beauty and tranquility, the sea is a lawless world where jealousy, greed and rage surface and where no one is safe.
16 and Recovering
16 and Recovering
FollowsninestudentsatNorthshoreRecoveryHighSchoolwhereteensworktorecoverfromdrugaddictionswhileearningtheirdiplomas.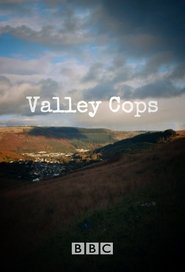 Valley Cops
Valley Cops
Documentary series following South Wales Police, where everyone knows everyone, and cops and robbers are on first-name terms
A wide selection of free online movies are available on GoStreams. You can watch movies online for free without Registration.