Crime Beat
A true crime series that takes viewers deep into some of Canada's most infamous criminal cases. Using extensive archives and intimate family interviews, each week new details are revealed that go beyond the news headlines giving a voice to victims and their families, unraveling how each case was solved, and exploring lasting impacts on the community and justice system.
Keywords:
Law & Order: Organized Crime
Law & Order: Organized Crime
Detective Elliot Stabler returns to the NYPD to battle organized crime after a devastating personal loss. The city and police department have changed dramatically in the decade he's been away, and he must adapt to a criminal justice system in the midst of its own moment of reckoning. Stabler journeys to find absolution and rebuild his life, while leading a new elite task force that is taking apart the city's most powerful criminal syndicates one by one.
American Crime Story
American Crime Story
An anthology series centered around some of history's most famous criminals.
50 States of Fright
The Interrogator
The Interrogator
The Interrogator recounts some of the most hypnotic cases from the files of Houston Homicide Detective Fil Waters who uses his charm, intellect, and down-home Texas style to get his prime suspect to lower his guard and reveal the truth.
Ozark
Ozark
A financial adviser drags his family from Chicago to the Missouri Ozarks, where he must launder $500 million in five years to appease a drug boss.
Royal Mansour, Morocco
Royal Mansour, Morocco
GilesandMonicavisitandgotoworkintheluxuryhotelinMarrakesh,whichwasbuiltbyroyaldecreetoshowcasetheregion.MonicalearnshowtopleatthecurtainswhileGilesdonstheuniformofabutler.
Motherboard
Motherboard
Motherboardtravelstheworldtouncoverthetechandsciencestoriesthatdefinewhat'scomingnextforthisquickly-evolvingplanetofours.
Naked SNCTM
Naked SNCTM
SNCTM is the most exclusive, high-end erotic club ever. Its wealthy members enjoy black tie masquerades, private dinners, and erotic theater. Get to know SNCTM, its creator and its employees in this eye-opening documentary series.
What on Earth?
What on Earth?
Satellites orbit Earth at 17,000 miles an hour, capturing images of our world that are breathtaking, but some are bizarre. This unique perspective reveals objects that seem to make no sense & phenomena that defy explanation. Such images force the question, what on Earth is that?
Can't Pay? We'll Take It Away!
Can't Pay? We'll Take It Away!
Camera follow teams of High Court Enforcement Agents, dealing with the execution of High Court Writs.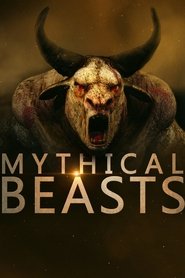 Mythical Beasts
Mythical Beasts
Revealing the origin stories of popular monster mysteries, each episode looks at the history, archaeology and truths behind legendary creatures.
Janet King
Janet King
Senior Prosecutor Janet King returns from maternity leave to confront a high-profile murder, and a conspiracy which will have shocking ramifications throughout the judicial system.
A wide selection of free online movies are available on GoStreams. You can watch movies online for free without Registration.