Battle of the Network Stars
A nostalgic throwback to the original series where TV celebrities blended athleticism with hilarious antics. The 10-episode summer event pits teams of current and classic TV stars from multiple eras and different genres against one another in a variety of athletic games.
Keywords:
Live PD: Police Patrol
Live PD: Police Patrol
An unfiltered look at police departments in action.
In Pursuit with John Walsh
In Pursuit with John Walsh
Victims' rights activist John Walsh and his son, Callahan, showcase time-sensitive, unsolved cases in desperate need of attention, mobilizing the public to engage in the pursuit of justice.
Brothers Take New Orleans
Brothers Take New Orleans
Brothers Jonathan and Drew Scott compete to fully renovate two identical neighboring duplexes in New Orleans.
Nailed It!
Nailed It!
Home bakers with a terrible track record take a crack at re-creating edible masterpieces for a $10,000 prize. It's part reality contest, part hot mess.
The Briefcase
The Briefcase
THE BRIEFCASE features hard-working American families experiencing financial setbacks who are presented with a briefcase containing a large sum of money and a potentially life-altering decision: they can keep all of the money for themselves, or give all or part of it to another family in need.
Moonshiners
Moonshiners
Think the days of bootleggers, backwoods stills and "white lightning" are over? Not a chance! It's a multi-million dollar industry. But perhaps more importantly to the moonshiners, it's a tradition dating back hundreds of years, passed down to them from their forefathers. It's part of their history and culture. While this practice is surprisingly alive and well, it's not always legal. Moonshiners tells the story of those who brew their shine – often in the woods near their homes using camouflaged equipment – and the local authorities who try to keep them honest. Viewers will witness practices rarely, if ever, seen on television including the sacred rite of passage for a moonshiner – firing up the still for the first time. They will also meet legends, including notorious moonshiner Marvin "Popcorn" Sutton.
T.I. & Tiny: The Family Hustle
T.I. & Tiny: The Family Hustle
T.I., the Grammy Award-winning artist, is reunited with his wife, Tameka (a.k.a) Tiny, and his children following a 12 month prison sentence that was completed several months ago.
Homestead Rescue
Homestead Rescue
Expert homesteader, Marty Raney, along with his daughter Misty and son Matt, give struggling families a second chance at surviving off-the-grid. The stakes are high, but the Raney family is determined to prepare these families for nature's worst and set them up for success.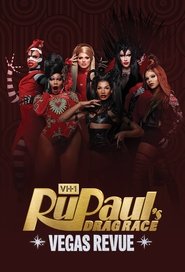 RuPaul's Drag Race: Vegas Revue
RuPaul's Drag Race: Vegas Revue
Follow Naomi Smalls, Derrick Barry, Vanessa Vanjie Mateo and other queens from RuPaul's Drag Race as Mama Ru leads them through the next level in their careers with a Las Vegas residency.
Celebrity Rehab Presents Sober House
Celebrity Rehab Presents Sober House
Celebrity Rehab Presents Sober House, or simply Sober House, is a VH1 reality television show. It is a spin-off of Celebrity Rehab with Dr. Drew, and premiered on January 15, 2009.
Bachelor Pad
Bachelor Pad
Fan-favorites, arch-rivals, villains and the sexiest participants from the hugely successful "Bachelor" franchise reunite under one roof for a second chance at love.
RuPaul's Drag Race All Stars: Untucked!
RuPaul's Drag Race All Stars: Untucked!
Untucked: All Stars is the access-all-areas pass to the drama that you didn't see on the runway. See what happens behind the scenes when the queens let their tucks breathe… and let their emotions flow.
A wide selection of free online movies are available on GoStreams. You can watch movies online for free without Registration.