Bake Off Creme de la Creme
Baking competition pitting teams of professional chefs against each other to create towering showpieces and multitudes of miniatures, under the scrutiny of two of the industry's top patissiers.
Keywords:
Battle of the Network Stars
Battle of the Network Stars
A nostalgic throwback to the original series where TV celebrities blended athleticism with hilarious antics. The 10-episode summer event pits teams of current and classic TV stars from multiple eras and different genres against one another in a variety of athletic games.
Love at First Kiss
Love at First Kiss
TLC throws out traditional ways of meeting someone and welcomes awkward, sometimes steamy moments that can quickly create emotional and physical sparks. On "Love at First Kiss," an individual goes beyond his or her comfort zone to kiss a total stranger, without introduction, to determine if one kiss can lead to a date in the real world and maybe even a long-term relationship. With unexpected outcomes produced by every smooch, viewers find out how far singles go to find true love
Country:
Six Degrees with Mike Rowe
Six Degrees with Mike Rowe
Mike Rowe shows how many things in the world are connected. By using historical facts, Mike takes two seemingly unrelated things and shows an indirect connection.
Jim Henson's Creature Shop Challenge
Jim Henson's Creature Shop Challenge
Ten aspiring creature creators competing to out-imagine one another in a series of challenges where they build everything from mechanical characters to whimsical beasts, bringing high-end creature designs to life. The contestants compete for a prize worth up to $100,000 including the opportunity for the job of a lifetime – a contract working at the world-renowned Jim Henson's Creature Shop™.
Flip or Flop
Flip or Flop
Tarek is a self-proclaimed real estate genius with determination and drive. Christina is Tarek's picture-perfect wife, who Tarek's friends still can't believe he landed. In each episode of Flip or Flop, Tarek and Christina flip a new property. From the nail-biting purchase at auction, to the frustrating renovations and maddening showings, to the giddy acceptance of an offer, we'll follow along as these two relatively novice flippers try their hand at the toughest game in town. From purchase to resale, weaving their personal lives within the story of the flip. From paying cash, sight unseen, for a property at auction, through the hapless remodeling process, to the frantic sale, this young couple is putting everything they have into this venture.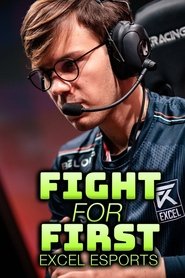 Fight for First Excel Esports
Fight for First Excel Esports
It's the start of pre-season training, and Kieran is looking for a fresh start after his team's 2019 season ended badly. Excel finished bottom of the pack, coming tenth in the LEC. After signing top players from around the world, he invests in a high-performance facility in Twickenham Stadium and equips them with sports psychologists, nutritionists, physiotherapists and coaches. They will go to any lengths to make the play-offs this year.
The Voice UK
The Voice UK
A vocal contest reality series featuring people with real talent and great voices. Only the very best singers make it through the the blind auditions, the decisions from the four celebrity coaches are based solely on the voices they hear – and nothing else.
Four Weddings
Four Weddings
Four Weddings is a lifestyle reality game show that has aired on Sky Living since 6 July 2009.
Celebrity First Dates
Celebrity First Dates
Fred and the team roll out the red carpet and polish the silver for celebrities who are looking for love with unsuspecting members of the public.
Kicking & Screaming
Kicking & Screaming
A competition series that teams 10 expert survivalists with pampered partners to face the toughest challenges of their lives.
Aliens In Alaska
Aliens In Alaska
Alaska is a hotbed for UFO sightings, abductions and extraterrestrial encounters. Why are these otherworldly visitors drawn to America's last frontier? Shocking new evidence and personal testimony from local witnesses shed light on the alien activity.
Dancing with the Stars: Juniors
Dancing with the Stars: Juniors
A fresh take on an established favorite in which 12 celebrity kids will be partnered with professional junior ballroom dancers to perform choreographed routines.
A wide selection of free online movies are available on GoStreams. You can watch movies online for free without Registration.