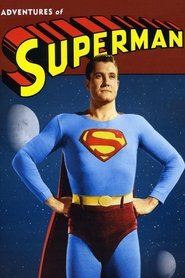 Adventures of Superman
With powers and abilities far beyond those of mortal men, Superman battles for truth and justice.
Genre : Action, Action & Adventure, Adventure, Comedy, Crime, Drama, Family, Sci-Fi, Sci-Fi & Fantasy
Actors : Bill Kennedy, George Reeves, Jack Larson, John Hamilton, Noel Neill, Robert Shayne
Studio :
Networks : ABC
Director : Robert Maxwell, Whitney Ellsworth
Keywords:
A wide selection of free online movies are available on GoStreams. You can watch movies online for free without Registration.