800 Words
A recently widowed father, quits his job as a popular 800 word columnist for a top selling Sydney newspaper. Over the internet he buys a house on an impulse in a remote New Zealand seaside town. He then has to break the news to his two teenage kids who just lost their mum, and now face an even more uncertain future. But the colourful and inquisitive locals ensure his dream of a fresh start does not go to plan.
Keywords:
Our Love Has Always Been 10 Centimeters Apart.
Our Love Has Always Been 10 Centimeters Apart.
UnderthecherryblossomtreeduringSakuragaokaHighSchool'sEntranceCeremony,MiouAidameetsHarukiSerizawaforthefirsttime.Eversincethatday,theireyeschasedaftereachother.Miouisreserved,whileHarukiisverysocial.Whilemanymistookthemasacouple,theirrelationshipremainedalittlemorethanfriends.Astheystoptositonthestepsofadeckontheirwalkhome,Mioucannothelpbutask,Haruki…doyoulikeanyone?Harukireplies,Idolikesomeone…whataboutyou?Just10centimetersbetweentheirhands.It'sjust10centimeters,butthedistanceremains…
Ulysses 31
Ulysses 31
Ulysses 31 is a Franco-Japanese animated television series
The plot line of the series, describes the struggles of Ulysses and his crew against the divine entities that rule the universe, the ancient gods from Greek mythology. The Gods of Olympus are angered when Ulysses, commander of the giant spaceship, Odyssey, kills the giant Cyclops to save a group of enslaved children, including his son. Zeus sentences Ulysses to travel the universe with his crew frozen until he finds the Kingdom of Hades, at which point his crew will be revived and he will be able to return to Earth. Along the way they encounter numerous other famous figures from Greek mythology given a futuristic twist.
Claws
Claws
Follow the life and crimes of five diverse and treacherous manicurists working at the Nail Artisan of Manatee County salon, where there is a lot more going on than silk wraps and pedicures.
East of Eden
East of Eden
East of Eden
5th Ward
5th Ward
5th Ward
5th Ward; is a fresh episodic series that captures the gamut of problems that plague inner city communities in an enlightening entertaining, and fast paced way. Fifth Ward is a historic black neighborhood located in Houston, Texas. Similar to Brooklyn in New York City or Compton in Los Angeles, Fifth Ward is a neighborhood in the midst of a dramatic cultural change. Created by Houston filmmaker Greg Carter, episodes tackle today's relevant social, economic and political issues through the eyes of three generations of the Kennedys, an extended black family living in the neighborhood since the 1950′s.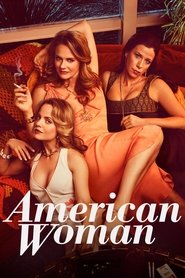 American Woman
American Woman
This 1970s period dramedy inspired by the real life Kyle Richards and set amid the sexual revolution and the rise of second-wave feminism follows Bonnie, an unconventional mother struggling to raise her two daughters after leaving her husband. With the help of her two best friends, Kathleen and Diana, these three women will each discover their own brand of independence in a world reluctant to give it.
Ordinary Lies
Ordinary Lies
Exploring what happens when a bunch of white lies spiral out of control and the effect it has on an ordinary group of colleagues and friends.
Together
Together
When Tom and Ellen are together, things seem to work. It's only in the spaces outside the relationship – the intrusions of real life, and the deadly collaboration of parents, siblings, friends and exes – that the flailing attempts to make good first impressions, arrange first dates and hold a relationship together, seem to unravel.
Bubble Guppies
Bull
Bull
Dr. Jason Bull is the brilliant, brash, and charming founder of a hugely successful trial consulting firm.
Into the Badlands
Into the Badlands
In a land controlled by feudal barons, a great warrior and a young boy embark on a journey across a dangerous land to find enlightenment.
A genre-bending martial arts series very loosely based on the classic Chinese tale Journey to the West.
Stath Lets Flats
Stath Lets Flats
Follows incompetent Greek-Cypriot lettings agent Stath, who works for the family business, Michael and Eagle. While Stath wrestles not to be outshone by their top agent, ruthlessly ambitious Carole, the company struggles against the threat of Smethwicks – the slick, high-end estate agents next door.
A wide selection of free online movies are available on GoStreams. You can watch movies online for free without Registration.