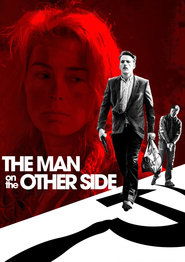 The Man on the Other Side
It is 1974, and in the Cold War paranoia of East and West Germany, it can be dangerous to know too much. But time is running out for Sophie Zimmermann. She is being hunted and the only way to survive is to find out the identity of The Man On The Other Side! In the style of classic 70s spy thrillers like Tinker Tailor Soldier Spy, The Ipcress File and Day Of The Jackal, The Man On The Other Side transports you back to a world of double crosses, of dark deeds in grey Eastern European cities and of danger lurking behind every kiss.
BearCity 3
BearCity 3
After a continuing losing streak that started at the altar, Roger tries to claw out of financial ruin and into the arms of Tyler. But Jay, Ty's hunky fire chief partner is not letting that flame blaze. Meanwhile, fireworks explode when Fred's obsessive tinkering on their bear documentary conflicts with Brent's baby prep and the unwavering due date of their newborn. Mama bear Michael faces major challenges and finds that love comes in all colors, shapes and sizes.
Tuftland
Tuftland
Headstrong textile student Irina tries to overcome her problems by accepting a summer job offer from an isolated and offbeat village of Kyrsyä. As Irina begins to get a grip of herself, the harmless and offbeat hillbillies begin to reveal their true nature.
12th Floor
The Girl in the Photographs
The Girl in the Photographs
Images coming from the crimes committed by a deranged pair of murderers bring a small town woman to the attention of a celebrity lensman. But how much danger will enter her life as a result of all this attention?
No Man of God
No Man of God
Based on real life transcripts culled from conversations between FBI analyst Bill Hagmaier and serial killer Ted Bundy that took place between 1984 and 1989, No Man of God details the complicated relationship that formed between the two men during Bundy's final years on death row.
The English Teacher
The English Teacher
Teacher Linda Sinclair (Julianne Moore) balances her staid home life with an incredible passion for her subject, but her routine is forever altered when a former star pupil and his unsupportive father reenter her life. Go-to television director Craig Zisk, whose credits include Scrubs, Weeds and United States of Tara, takes a turn on the big screen with this insightful comedy about self-discovery co-starring Greg Kinnear, Nathan Lane, Michael Angarano and Lily Collins.
Through the Devil's Eyes
Through the Devil's Eyes
Not Available
Club Life
Club Life
When Johnny D. is forced to take on his family's financial troubles, he turns to the Manhattan club scene to make some fast cash. As he falls under the wing of a veteran nightlife promoter, Johnny quickly rises through the ranks – but soon finds that not everything behind the red rope is full of glitz and glamour.
The Infiltrator
The Infiltrator
A U.S Customs official uncovers a massive money laundering scheme involving Pablo Escobar.
The Imperfections
The Imperfections
Not Available
Mojave
Mojave
A suicidal artist goes into the desert, where he finds his doppelgänger, a homicidal drifter.
I Am Not A Witch
I Am Not A Witch
Following a banal incident in her local village in Africa, 8-year old Shula is accused of witchcraft.
A wide selection of free online movies are available on GoStreams. You can watch movies online for free without Registration.