Born to Dance
Coming of age tale told through the eyes of 'Tu', an ambitious young man from Auckland who dreams of being a professional hip-hop dancer.
Stop-Zemlia
Stop-Zemlia
Hanging out with friends, smoking a lot, spinning bottles and kissing, making mistakes, playing, refusing to accept, dreaming with open eyes – life as a teenager can be overwhelmingly beautiful and difficult at the same time. In her debut, the Ukrainian director composes a deeply emotional and multi-layered portrait of a generation whilst seamlessly flowing between the fictional and the documental.
Hardflip
Hardflip
Hardflip follows the story of Caleb (Randy Wayne) a young skater whose ill mother (Rosanna Arquette) and absent father (John Schneider) leave him reaching for the only hope he has…becoming a sponsored skater. After his mother falls ill, Caleb finds a stack of old love letters. He sets out to find the father he never knew and inadvertently begins a journey he never could have expected. This story explores what happens when we let go of our anger and pain and forgive those who have hurt us most.
Royalteen: Prinzessin Margrethe
Royalteen: Prinzessin Margrethe
Last year's prom ended in major drama for Princess Margrethe. She doesn't dare tell anyone about what happened the night she was hospitalized. Suddenly the Danish royal family plans to visit Norway, and Princess Margrethe will finally get to meet the handsome Danish prince that she's been chatting with for months. As family drama starts piling up for the royal Norwegian family, she finds herself lost between taking care of her family, portraying herself as a strong princess, and being vulnerable in her quest for love.
Muirhouse
Muirhouse
In 2007 author Phillip Muirhouse was left alone in a haunted homestead called 'Monte Cristo'. He was there making a documentary that was to accompany his latest book. He also broke the rule of all ghost hunters…. Never Be Alone. The following is video documentation leading to he is arrest.
The Boy Who Came Back
The Boy Who Came Back
Nobuo is a hot-headed hoodlum fresh out of reform school who struggles to make a clean break with his tearaway past.
A Boy Named Charlie Brown
A Boy Named Charlie Brown
Poor Charlie Brown. He can't fly a kite, and he always loses in baseball. Having his faults projected onto a screen by Lucy doesn't help him much either. Against the sage advice and taunting of the girls in his class, he volunteers for the class spelling bee…and wins!
Year of the Dog
Year of the Dog
A secretary's life changes in unexpected ways after her dog dies.
The Hollow
The Hollow
When a U.S. congressman's daughter passing through a small town in Mississippi dies in a mysterious triple homicide, a team of F.B.I. agents descends to investigate, the team's brilliant but jaded lead agent battling demons both past and present, as his beautiful, tough-as-nails partner tries to hold him and the case together. They find a struggling and corrupt sheriff's department, a shadowy and much-feared figure, who seems to be pulling all of the town's strings from his mansion on the edge of town and a local victim with a strange connection to a number of the town's most prominent figures.
The Dancing Detective: A Deadly Tango
The Dancing Detective: A Deadly Tango
Constance Bailey is a no-nonsense detective who prefers to work alone. When a high-profile CEO is murdered on the eve of his company's corporate event in Malta – a high-stakes ballroom competition between senior executives – Detective Bailey is sent undercover as one of the contestants. The only problem? She can't dance. To convincingly compete, she must team up with charismatic and free-spirited performer Sebastian Moore. But with a killer on the loose and a growing list of suspects, it's going to take more than a little fancy footwork to solve this case.
Along Came A Spider
Along Came A Spider
When a teacher kidnaps a girl from a prestigious school, homicide detective, Alex Cross takes the case and teams up with young security agent, Jezzie Flannigan in hope of finding the girl and stopping the brutal psychopath. Every second counts as Alex and Jezzie attempt to track down the kidnapper before the spider claims another victim for its web.
The Man Inside
The Man Inside
A thriller centered on a young boxer trying to distance himself from his father's gangster past and the relationship with his trainer.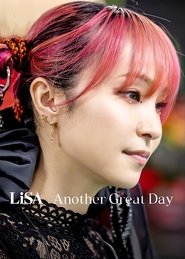 LiSA Another Great Day
LiSA Another Great Day
Glimpse into the world of the songstress known as the "Rock Heroine" as she reflects on the first decade of her career and looks to the future.
A wide selection of free online movies are available on GoStreams. You can watch movies online for free without Registration.