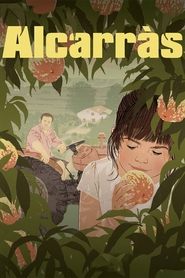 Alcarras
For as long as they can remember, the Solé family has spent every summer picking the peaches in their orchard in Alcarràs, a small village in Catalonia. But this year's crop may well be their last, as they face eviction. The new plans for the land, which include cutting down the peach trees and installing solar panels, cause a rift in this large, tight-knit family. For the first time, they face an uncertain future and risk losing more than their orchard.
Wojna polsko-ruska
Wojna polsko-ruska
An aggressive thug has problems with his girlfriend. Over the course of several chaotic days he walks around the hood, takes drugs and confronts himself with other women.
Il legame
Il legame
While visiting her fiancé's mother in southern Italy, a woman must fight the mysterious and malevolent curse intent on claiming her daughter.
Guest of Honour
Guest of Honour
Jim and his daughter Veronica, a young high-school music teacher, attempt to unravel their complicated histories and intertwined secrets. After a hoax goes very wrong, Jim's daughter is falsely convicted of abusing her position of authority over 17-year-old Clive. Veronica is nevertheless convinced she deserves to be punished, but for much earlier crimes. Confused and frustrated by Veronica's intransigence, Jim's anguish begins to impinge on his job as a food inspector. He wields great power over small family-owned restaurants; a power he doesn't hesitate to use.
Little Children
Little Children
The lives of two lovelorn spouses from separate marriages, a registered sex offender, and a disgraced ex-police officer intersect as they struggle to resist their vulnerabilities and temptations.
Rare Exports: A Christmas Tale
Rare Exports: A Christmas Tale
It's the eve of Christmas in northern Finland and an "archeological" dig has just unearthed the real Santa Claus. But this particular Santa isn't the one you want coming to town. When all the local children begin mysteriously disappearing, young Pietari and his father Rauno, a reindeer hunter by trade, capture the mythological being and attempt to sell Santa to the misguided leader of the multinational corporation sponsoring the dig. Santa's elves, however, will stop at nothing to free their fearless leader from captivity. What ensues is a wildly humorous nightmare – a fantastically bizarre polemic on modern day morality. RARE EXPORTS: A CHRISTMAS TALE is a re-imagining of the most classic of all childhood fantasies, and is a darkly comic gem soon to be required perennial holiday viewing.
Bring Me the Head of Alfredo Garcia
Bring Me the Head of Alfredo Garcia
An American bartender and his prostitute girlfriend go on a road trip through the Mexican underworld to collect a $1 million bounty on the head of a dead gigolo.
Utsukushii hoshi
Utsukushii hoshi
A family believes they are aliens from other planets and tries to save Earth from impending calamity.
Rigodon
Rigodon
A heartbroken young woman begins a sexual relationship with a struggling artista, not knowing that her new beau is already married. As the truth comes out, obsession and jealousy bring pain into all their lives.
Middle Men
Middle Men
Chronicles Jack Harris, one of the pioneers of internet commerce, as he wrestles with his morals and struggles not to drown in a sea of conmen, mobsters, drug addicts, and pornstars.
The Killing
The Killing
Career criminal Johnny Clay recruits a sharpshooter, a crooked police officer, a bartender and a betting teller named George, among others, for one last job before he goes straight and marries his fiancee, Fay. But when George tells his restless wife, Sherry, about the scheme to steal millions from the racetrack where he works, she hatches a plot of her own.
Code of Silence
Code of Silence
A Chicago cop is caught in a middle of a gang war while his own comrades shun him because he wants to take an irresponsible cop down.
A wide selection of free online movies are available on GoStreams. You can watch movies online for free without Registration.