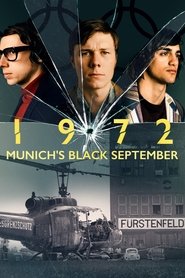 1972: Munich's Black September
Explore the tragic truth about the massacre at the 1972 Olympic Games in Germany. Through interviews with key people such as the families of slain Olympians, German investigators and an anonymous perpetrator.
Keywords:
Our Nixon
Our Nixon
Never before seen Super 8 home movies filmed by Richard Nixon's closest aides – and convicted Watergate conspirators – offer a surprising and intimate new look into his Presidency.
Jodorowsky's Dune
Jodorowsky's Dune
Shot in France, England, Switzerland and the United States, this documentary covers director Alejandro Jodorowsky (El Topo, Holy Mountain, Santa Sangre) and his 1974 Quixotic attempt to adapt the seminal sci-fi novel Dune into a feature film. After spending 2 years and millions of dollars, the massive undertaking eventually fell apart, but the artists Jodorowsky assembled for the legendary project continued to work together. This group of artists, or his "warriors" as Jodorowsky named them, went on to define modern sci-fi cinema with such films as Alien, Blade Runner, Star Wars and Total Recall.
Making Waves: The Art of Cinematic Sound
Making Waves: The Art of Cinematic Sound
An exploration of the history, artistry and emotional power of cinema sound, as revealed by legendary sound designers and visionary directors, via interviews, clips from movies, and a look at their actual process of creation and discovery.
Invasion on Chestnut Ridge
Invasion on Chestnut Ridge
The incredible story of one of the more bizarre places in America, and the unusual activity that has taken place there for decades.
Bobbi Jene
Bobbi Jene
A love story, portraying the dilemmas and inevitable consequences of ambition. It is a film about a woman's fight for independence, a woman trying to succeed with her own art in the extremely competitive world of dance.
The Living Matrix
The Living Matrix
Becker's documentary presents the arguments of the new-age practice of "bio-energetic medicine." Presented as a medical documentary, The Living Matrix, promotes healing through energy reading and manipulation. Director Greg Becker presents his arguments through anecdotal patient stories, and interviews with parapsychology professionals.
Turn It Around: The Story of East Bay Punk
Turn It Around: The Story of East Bay Punk
A documentary spanning over 30 years of the California Bay Area's punk music history with a central focus on the emergence of Berkeley's inspiring 924 Gilman Street music collective.
Helvetica
Helvetica
Helvetica is a feature-length independent film about typography, graphic design and global visual culture. It looks at the proliferation of one typeface (which will celebrate its 50th birthday in 2007) as part of a larger conversation about the way type affects our lives. The film is an exploration of urban spaces in major cities and the type that inhabits them, and a fluid discussion with renowned designers about their work, the creative process, and the choices and aesthetics behind their use of type.
Chuck Norris vs. Communism
Chuck Norris vs. Communism
A mesmerising thriller about the magic of film and the power it has to change lives.
The Harbinger Decoded
The Harbinger Decoded
Viewers can see all of the nine Harbingers in visual form as well as such revelations as the mystery of the Shemitah, the mystery ground, and much more, including things never before seen on DVD.
American Courtesans
American Courtesans
American Courtesans is a feature documentary that takes you into the lives of American Sex Workers. These women candidly discuss what brought them to the doors of the sex trade, what they found when they got there and why they stayed. Follow eleven Sex Workers through the streets, massage parlors, brothels and strip clubs to New York high rises and the bell captains in Vegas. This is a story, a different kind of American Story, that will leave you speechless.
The Greater Good
The Greater Good
The film looks behind the fear, hype and politics that polarize people into emotionally charged pro-vaccine or anti-vaccine camps with no room for middle ground. Verite stories of individuals and their families, whose lives have been forever changed by vaccine choices, interwoven with interviews from leading experts in the field, will re-frame the vaccine debate and offer, for the first time, the opportunity to have a rational, scientific and factual discussion on how to create a more effective vaccine program in America today.
A wide selection of free online movies are available on GoStreams. You can watch movies online for free without Registration.